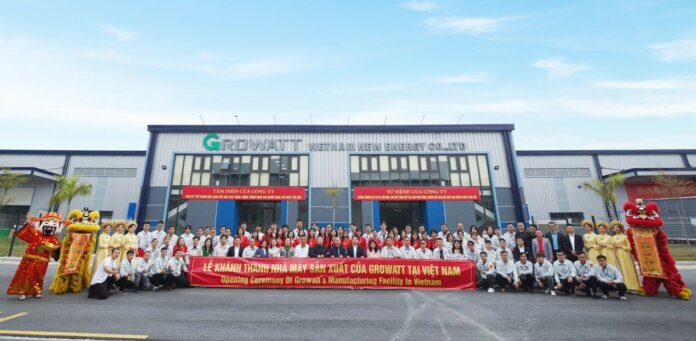 Growatt has completed the first phase of its new manufacturing plant in Haiphong, Vietnam, which will produce solar inverters, storage inverters and storage batteries, with an expansion plan to achieve an annual production capacity of 500,000 units of inverters and 100,000 units of batteries.
"The opening of our Vietnam factory is an exciting milestone for Growatt as we forge ahead with our globalization strategy to expand our operations globally," says David Ding, Growatt Chairman and CEO. "We've been investing heavily in globalizing our distribution and service networks over the years, and now we move to open this factory in Vietnam to boost our production capacity and strengthen our capability to deliver reliable and quality products to customers."
By bringing its expertise in automated and digital manufacturing as well as step-by-step quality control, Growatt ensures a high level of quality, reliability and performance for its products as the company ramps up production at the new manufacturing plant, the company says.