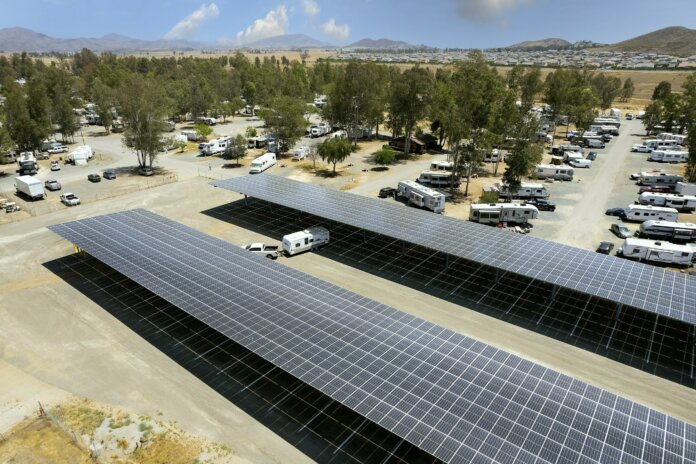 Thousand Trails has installed a new premium RV storage section topped with nearly 3,500 solar panels at the Wilderness Lakes Campground in Menifee, Calif.
The site is topped with roughly 82,000 square feet of solar panels that produce approximately 2.4 million kWh of energy per year. The new facility, at 1.47 MW, will generate about 50% of the total energy used across the campground, which has more than 500 sites.
The solar panels were installed in coordination with DSD Renewables and Black Bear Energy.
"Along with the many benefits these solar panels provide to our overall environmental initiatives, our guests and members at Thousand Trails Wilderness Lakes can feel confident knowing that the energy they use is coming from a renewable source," says Monica Ferrer, senior director of energy and sustainability for Thousand Trails. "We're thrilled to have a high-end amenity for guests and members that also highlights our ongoing focus on sustainability, renewable energy and environmental awareness."
Thousand Trails provides RV resorts and campgrounds in North America, with over 80 locations in 23 states and British Columbia, Canada.