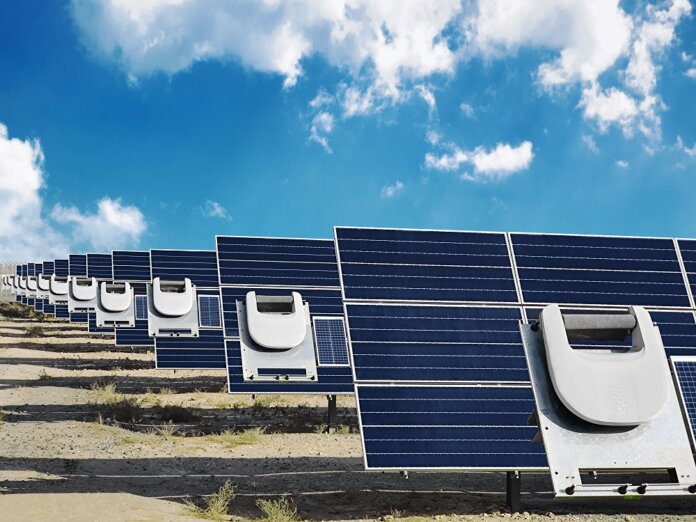 Ecoppia, a company focused on robotic cleaning solutions for solar photovoltaic installations, is providing support for ENGIE's 181.25 MW AC Coya Solar PV Plant in Chile's Antofagasta region, the energy company's largest project in northern Chile.
The Coya Solar PV Plant is located in one of the driest regions in the world. Ecoppia's water-free robotic cleaning solutions are ideal for the challenges the region presents, as they allow effective, frequent and autonomous cleaning, in areas with water scarcity and high soiling, the company says. Ecoppia's cloud-based platform allows continuous monitoring and remote management of the robots, as well as an advanced preventive maintenance program.
"South America is a fast-growing region for renewable energy, and Ecoppia is excited to play such a vital role in ensuring high energy outputs of solar sites despite the local challenges," says Ecoppia's CEO, Jean Scemama. "We are happy to collaborate with ENGIE once again, as ENGIE is a forward-thinking company that understands automation is a necessity for large-scale site management, as they know our solutions help IPPs reach lower LCOE."
Ecoppia has over 16 GW of robotic cleaning contracts under agreement worldwide.