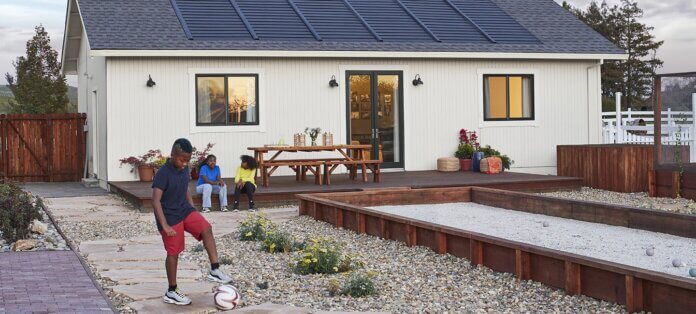 Los Angeles County's Department of Public Works Building and Safety Division has approved GAF Energy's Timberline Solar, a nailable solar shingle, for installation in the county.
The review confirmed that Timberline Solar meets or exceeds the county's 2023 codes for electrical, residential, building, green building and existing building, as well as 2022 building energy efficiency standards. 
Timberline Solar, which launched in 2022, is a solar roof covering certified to UL 7103 as a building-integrated photovoltaic roof covering. Timberline Solar also meets a Class A fire rating under UL 790 and ASTM E108. GAF Energy, a Standard Industries company and a provider of solar roofing in North America, produces Timberline Solar at the company's R&D and manufacturing facility.
"In designing Timberline Solar, we put safety and durability first," says Martin DeBono, president of GAF Energy. "In the last year, Timberline Solar has been approved for tough standards in wind, snow and fire."
The Timberline Solar Energy Shingle has a depth of less than a quarter inch and integrates with traditional shingles. Timberline Solar meets a host of third-party safety standards covering both roofing and solar, and has received more than 30 design and innovation awards and honors.