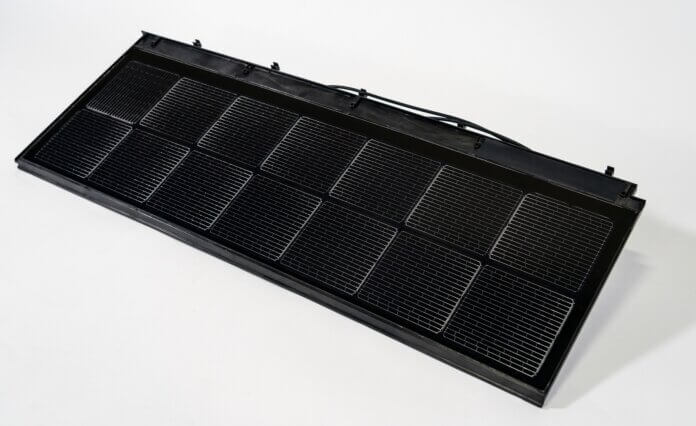 CertainTeed, a building materials manufacturer and subsidiary of Saint-Gobain, has launched the low-profile solar roofing system Solstice.
This product allows roofing contractors to more simply integrate solar technology into new and existing roofing systems with both shingles and traditional panels. Ultimately, Solstice complements a home's aesthetic and durability to ensure it can weather years of changing seasonal conditions. 
Solstice Shingle integrates with new or existing asphalt shingle roofing and produces about as much energy as rack-mounted solar panels. The all-black solar panels have a high hail impact rating and perform well in diffused light and shade, leading to increased energy production. The shingle can also be installed directly by a roofing contractor with assistance from an electrician, and is backed by a 25-year warranty.
"As we consider the impact of rising energy costs and homeowners looking to take advantage of IRA tax credits and other incentives, solar roofing presents a tremendous business opportunity for roofing contractors as demand for solar roofing continues to grow," says Phoebe Kwan, general manager of solar solutions at Saint-Gobain. 
CertainTeed provides a full suite of educational resources through its Credentialed Solar Installer Program, which supports the contractor community with on-site training, credential and productivity programs, and digital tools.