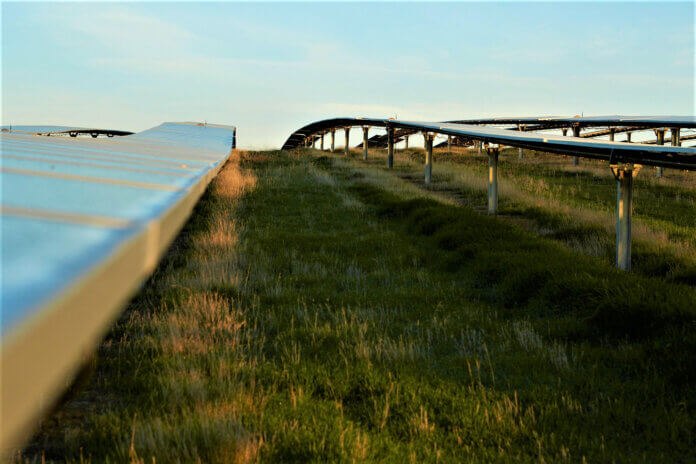 Solar developer IbVogt has chosen NX Horizon-XTR technology from Nextracker for its 150 MW Garnacha solar power plant in Spain.
"Due to the local zero-grading requirements on our project, we needed a solar tracker solution that would have minimal environmental impact and allow us to secure local permits," says Patrick Zenker, global procurement director of IbVogt. "With a 10-gigawatt track record, NX Horizon-XTR gave us peace of mind and low risk."
NX Horizon-XTR allows rows of solar panels to adjust to uneven terrain, following the natural curvature of the earth. Its terrain-following capabilities enable developers to work on challenging sites that would otherwise be infeasible. It also cuts costs by limiting grading work and associated delays, simplifying the permitting process, and reducing the need for soil-related maintenance, Nextracker says.
Solar projects using NX Horizon-XTR have a lighter impact on the environment as they leave more soil intact, benefitting the local ecology and reducing risk of soil erosion, the company adds. The projects also require less steel for extended pilings, lowering a project's overall carbon footprint.
The Garnacha project expands Nextracker's multi-gigawatt portfolio in Europe. The company has offices in Seville and Madrid, with dedicated employees working with customers across the continent with expertise to support the life cycle of every project.
The project is backed by a 12-year power purchase agreement with Google and is expected to begin production October.