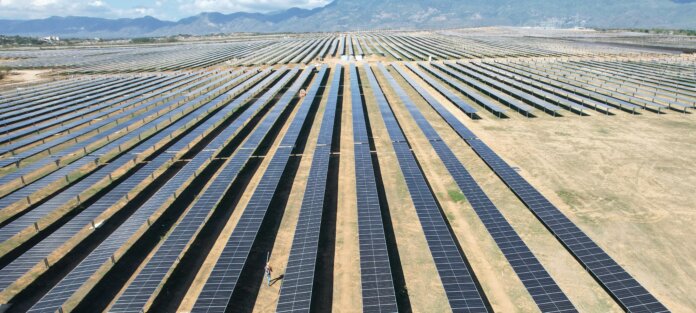 First Solar Inc. says its manufacturing facility in India has been awarded financial incentives under the Indian government's Production Linked Incentive (PLI) program. First Solar was one of only three manufacturers selected to receive the full range of incentives, which are reserved for fully vertically integrated manufacturing. 
The incentives are subject to the facility meeting product efficiency and domestic value creation thresholds, which will be evaluated on a quarterly basis beginning in the second quarter of 2026 through 2031.
The PLI program is intended to promote the manufacturing of high efficiency solar modules in India and to reduce India's dependency on foreign imports of solar modules. Under the program, manufacturers are selected through a competitive bid process and receive certain cash incentives over a five-year period following the commissioning of their manufacturing facilities. 
Among other things, such incentives are based on the efficiency and temperature coefficient of the modules produced, the proportion of raw materials sourced from the domestic market, the extent to which the manufacturer's operations are fully integrated within India, and the quantity of modules sold from such manufacturing operations.
First Solar's new facility, expected to be commissioned in the second half of this year, is located in the state of Tamil Nadu and will have an annual nameplate capacity of 3.4 GW DC. Designed using the advanced manufacturing template established by First Solar's newest factory in Ohio, the facility will produce the company's Series 7 modules.
First Solar produces its thin film PV modules using a fully integrated, continuous process under one roof and does not rely on Chinese c-Si supply chains. The company's eco-efficient module technology, which uses its proprietary Cadmium Telluride semiconductor, has low carbon and water footprints.
First Solar is also expanding its U.S. manufacturing footprint, which currently stands at over 5 GW of annual nameplate capacity with three operating factories in Ohio, to over 10 GW by 2025 when it completes its new $1.1 billion factory in Alabama and a $185 million expansion of its existing capacity in Ohio. The company is expected to have over 20 GW of annual global nameplate manufacturing capacity by 2025.
Photo by Priamo Mendez on Unsplash