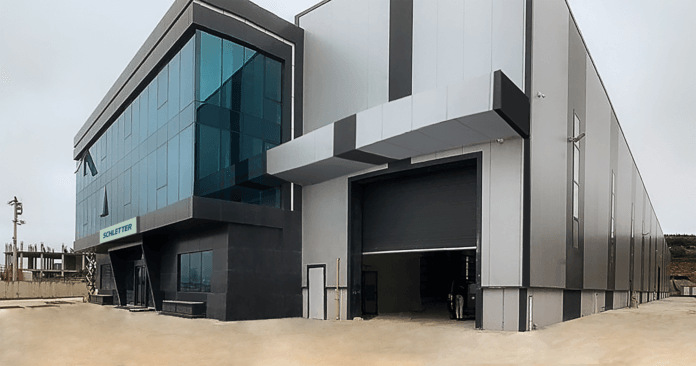 Solar mounting systems company The Schletter Group is commissioning a new manufacturing site in Dilovasi, near Istanbul, Türkiye, this month, as well as expanding its logistics network with a new 12,000-square-meter logistics center.
"With our new plant in Türkiye, we are not only significantly increasing our production capacity, but also placing our production on a broader basis," says Florian Roos, CEO of Schletter.
The plant, which will initially focus on ground-mount systems, has a maximum capacity of around 1 GW per year and is equipped with state-of-the-art machinery. In addition to the plant in Türkiye, Schletter maintains production in Asia, as well as a flexible network of certified suppliers.
Schletter has also commissioned its new warehouse in northern Germany. As a central logistics center for northern Europe, the hub will be able to supply Schletter customers in Scandinavia, Great Britain, and the Benelux countries much faster.