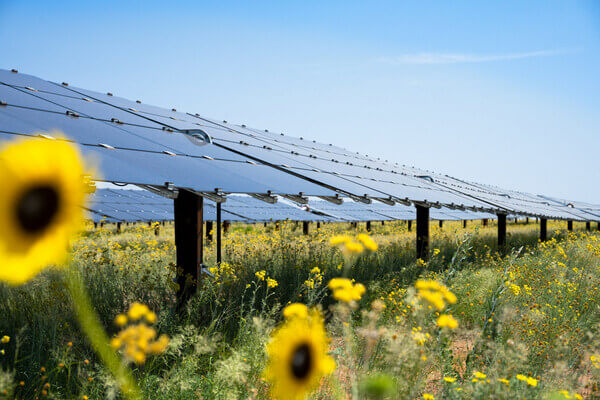 Renewable energy developer, owner and operator Longroad Energy has has sold its 108 MW DC Foxhound Solar project to Dominion Energy.
Foxhound, located in Halifax County, Va., has been in development for six years and recently begun construction. Foxhound is the first-utility scale project to be certified as Virginia Pollinator-Smart, a biodiversity program overseen by the Virginia Department of Conservation and Recreation and Virginia Department of Environmental Quality.  As part of its certification, the Foxhound project will use native plant species under the solar panels and a pollinator-friendly seed mix around the arrays.
First Solar is supplying Foxhound with its domestically made Series 6+ solar modules. Nextracker is supplying trackers for the project, and TMEIC is supplying the solar inverters. The project will interconnect near the Clover Power Station. Foxhound is projected to employ 150-200 workers during peak construction.
Financial close of the acquisition is expected upon mechanical completion of the project, which is anticipated for January 2024.
"Foxhound marks Longroad's first solar project in Virginia and our first greenfield development project in PJM," says Paul Gaynor, CEO of Longroad Energy. "We are pleased that Dominion Energy will be acquiring Foxhound to help support the sustainability goals of its key customers and renewable energy objectives set out in the Virginia Clean Economy Act."
KeyBank N.A. and HSBC served as lenders. Balch & Bingham served as Longroad's counsel on the transaction.