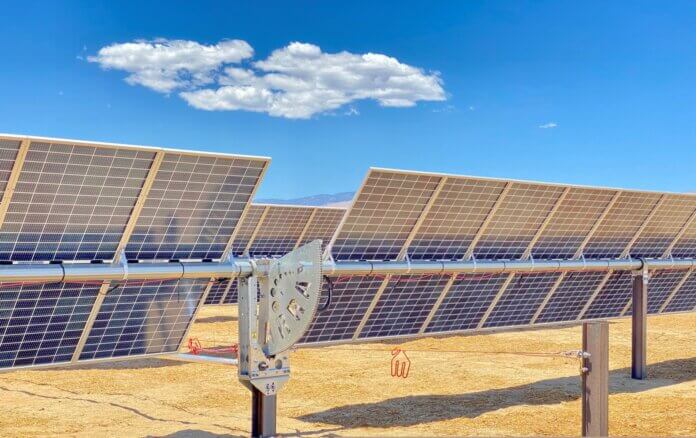 Masdar has further expanded its presence in the U.S. renewables market after closing the acquisition of a 50% stake in a combined solar and battery storage project from EDF Renewables North America. 
The Big Beau project, located in California, comprises a 128 MW AC photovoltaic solar plant and a 40 MW/160 MWh battery energy storage system. The project came online last year.
Masdar notes that this is one of eight projects that the company and EDF Renewables have agreed to jointly partner in, with a combined capacity of 1.6 GW.
"Big Beau and the other projects that we are operating with EDF Renewables are already making an active contribution to U.S. clean energy targets, highlighting the strength of the UAE-US relationship that the recent PACE announcement seeks to build on," says Dr. Sultan Al Jaber, chairman of Masdar.
Masdar and EDF Renewables North America agreed in 2020 to jointly partner in the 1.6 GW portfolio, which includes three utility-scale wind projects in Nebraska and Texas totaling 815 MW and five solar projects in California totaling 689 MW – two of which include battery energy storage systems representing 75 MW. All of the projects are operational.