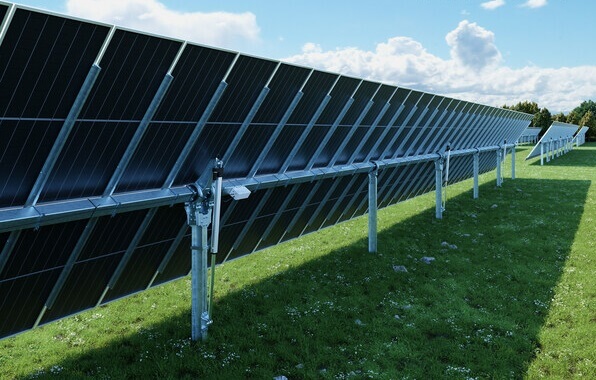 Trina Solar's tracker solution provider, TrinaTracker, has launched the second generation of its Vanguard 2P tracker, equipped with a new multi-motor control system.
The 2P configuration and the fewer-pile design features help reduce BOS costs, especially for harsh soiling and scenarios with higher pile requirements. Vanguard 2P (single-axis two-in-portrait tracker) has been the main product of TrinaTracker since its first release in 2021. Its patented spherical bearing prevents misalignment and minimizes friction, as well as reduces installation time and cost, the company says.
The second generation of Vanguard 2P uses a multi-motor control system to replace the original mechanical method. In the new drive system, the main controller sends commands and the secondary controller receives commands to drive the motors. The self-developed intelligent mechanism enables the synchronization of multiple motors to avoid potential structure failures. The updated Vanguard 2P also improves the structure's compatibility with larger-sized modules up to 695 W.
"For the past few years, we've seen more projects in sites with slope terrains, deserts and near coastal regions. This requires solar components to meet more severe quality standards and include more innovative developments to operate under those harsh scenarios," explains Trina Solar's Andrew Gilhooly. "The second generation of Vanguard 2P aims to successfully solve such challenges."
TrinaTracker has 19 years of experience in solar tracker development and manufacture.