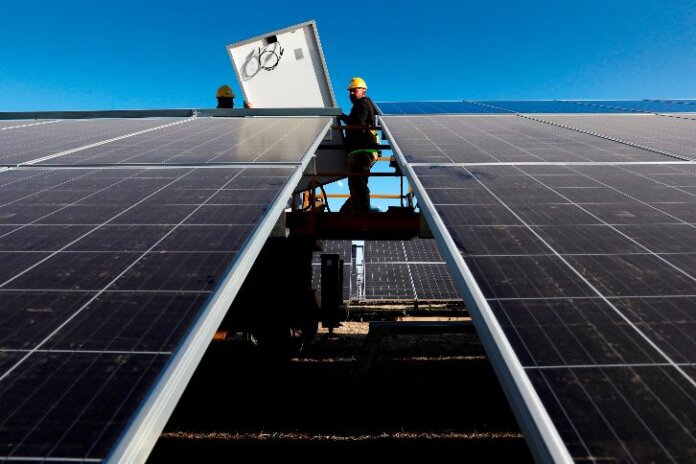 AVANGRID has achieved commercial operation at its 162 MW AC / 205 MW DC Pachwáywit Fields solar farm – also known as Montague Solar – in Gilliam County, Ore., becoming the state's largest photovoltaic plant.
The facility will deliver energy to 17 large customers and municipalities enrolled in Portland General Electric's Green Future Impact program, allowing them to meet their sustainability and carbon reduction goals.
Pachwáywit Fields, which began construction in 2021, spans 1,223 acres and includes 471,156 solar panels. During its construction, the facility created around 300 jobs and brought $1.37 million to the community through local taxes and property lease payments.
Pronounced "patch-why-wit," the word means "sun" in the Sahaptin language. The project is located on ceded lands of the Confederated Tribes of the Warm Springs, and the name pays homage to the history and stewardship of the Warm Springs and Umatilla Tribes.