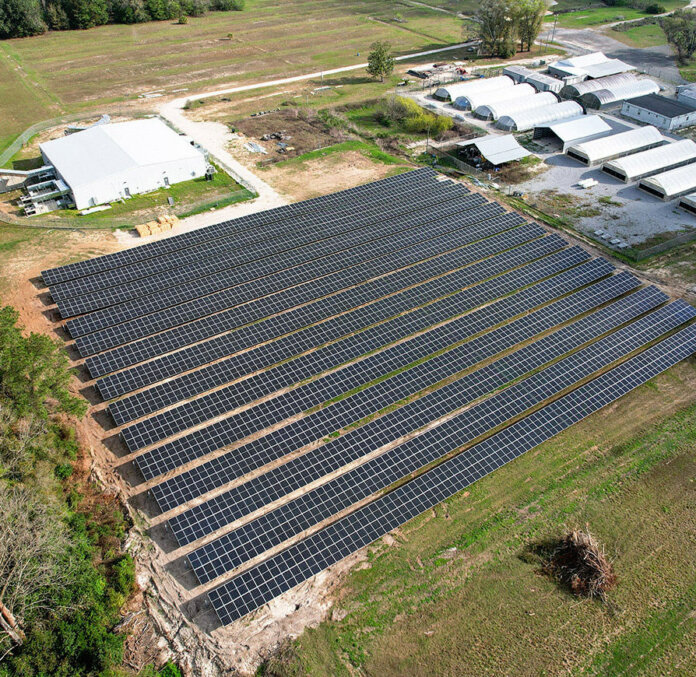 ESA, a provider of clean energy solutions, has completed the first phase of a new solar farm project in Central Florida. This three-phase project is part of ESA's ongoing effort to provide pathways to decarbonization for companies and communities nationwide.
The project will consist of three 1.2 MW DC systems that will support all the electricity needs onsite for a local agricultural leader. The solar farm project will help cut electricity costs, reduce greenhouse gas emissions, create a more reliable source of electricity and promote clean energy in the region.
The array utilizes a ground-mounted system equipped with Terrasmart Glide racking, a state-of-the-art design built to provide maximum efficiency and stability.
"Working alongside local agricultural leaders to promote sustainable energy practices is how we help them meet their growing energy needs," says Justin Vandenbroeck, executive vice president of ESA. "This project will power a cannabis facility, one of the fastest growing sources of new electricity consumption, rivaling data centers and EVs."
The second phase of the project is slated for completion by the end of this year.