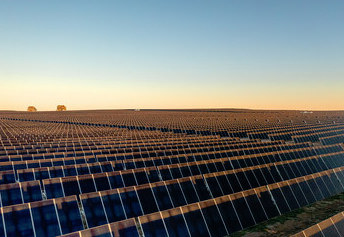 The Radian solar project, located in Brown County, Texas, recently reached commercial operation. Part of Intersect Power, an Oregon-based developer of clean energy resources, Radian generates 415 MWp/320 MW AC of solar energy, enough to power more than 114,000 homes.
"Renewable energy is a critical piece of the overall American energy production story," says Intersect Power CEO, Sheldon Kimber. "Investing in clean energy is a smart business decision and Texas continues to lead the way in strong investments, development and production." 
Radian adds to Intersect Power's near-term portfolio, totaling 2.2 GW of solar PV and 1.4 GWh of co-located storage. The entire portfolio will be operational by the end of 2023.