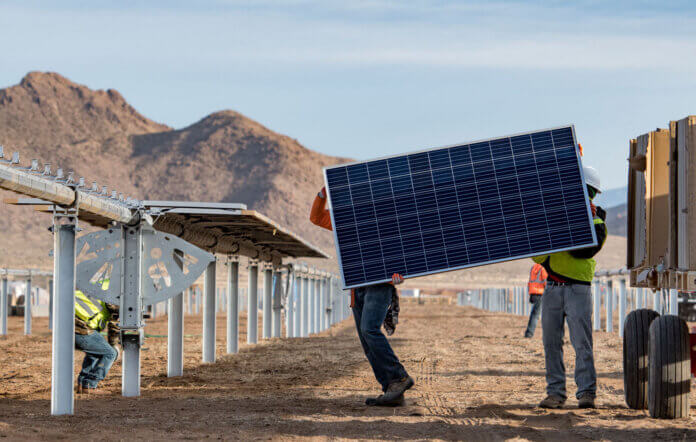 The Carne Solar Project (Carne) – a 130 MW AC solar + 65 MW AC battery storage facility, located in Luna County, N.M. and owned by D. E. Shaw Renewable Investments (DESRI) – has been granted regulatory approval by the New Mexico Public Regulatory Commission (NMPRC) of its offtake contracts with El Paso Electric (EPE).
DESRI's fourth New Mexico solar venture and its second in Luna County, the project has a 20-year power purchase agreement and energy storage agreement with EPE, a regional energy provider that is engaged in generation, transmission and distribution service to approximately 460,000 customers in west Texas and southern New Mexico.
The facility is expected to generate enough clean energy to power approximately 38,000 homes each year, according to metrics provided by the Environmental Protection Agency. Approval by the NMPRC is a critical step in Carne's development and its advancement towards start of construction. Commercial operation is anticipated in 2025.
"DESRI is thrilled with the Carne project's continued progress toward construction start and producing power for New Mexicans. [It] will deliver new, cost-effective, clean energy to EPE's customers, as well as energy storage that will provide crucial grid stability to the region," says Hy Martin, chief development officer of DESRI, the project's owner and operator.
Also contributing to EPE's mission to reach 100% decarbonization of its generation portfolio by 2045, Carne is expected to deliver significant community benefits, including the creation of construction jobs and other local economic development.
Galehead Development and Lacuna Sustainable Investments were involved in the initial development of the project.