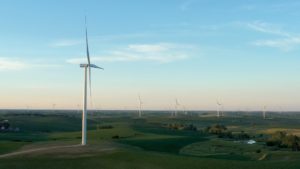 Expectations for Renewable Energy Finance in 2023-2026, an analysis recently released by the American Council on Renewable Energy (ACORE), has assessed how the Inflation Reduction Act (IRA) is impacting the near- and mid-term outlooks of some of the most prominent investors and developers in the renewable energy sector.
The analysis also details survey results about the difficulties currently hindering the rate of clean energy development and the potential impacts of new and different financing structures, such as transferable tax credits, on the market over the next three years.
"America has never been a more attractive venue for renewable energy investment than it is today, thanks largely to the policy certainty provided by the IRA," says ACORE President and CEO Gregory Wetstone. "Even as tremendous opportunity awaits, there are still serious market challenges that must be resolved to realize the potential of the IRA and achieve the Biden administration's goal of power sector decarbonization by 2035."
Many of the same concerns that existed before the IRA's enactment (grid-related issues, supply chain challenges, trade restrictions, tax equity constraints) continue to impact renewable investors and developers. However, the new analysis finds the IRA has already increased companies' participation in the renewable energy market in 2023.
All surveyed developers and most investors plan to increase their activity in the U.S. renewable energy sector compared to last year, with 84% of investors planning to increase their U.S. renewable energy investment by 5% or more.
Additional survey findings:
For the first time in the six years ACORE has conducted investor surveys, investors unanimously expect the U.S. to increase in attractiveness for renewable energy investment in 2023-2026 compared to other countries.
One-third of developers have reduced their risk profiles in 2023. However, most large developers and many investors are willing to take on increased risks.
Over 80% of surveyed investors plan to utilize tax credit transferability or direct pay.
Participants agree that the tax equity market must nearly triple in size (from $18-20 billion annually to over $50 billion) to meet heightened post-IRA demand.
Over 90% of investors and developers prioritize low-to-moderate income or energy communities (as defined by the IRA) to some extent in their renewable investment or development decisions.
Utility-scale solar, energy storage and commercial solar were selected as the top three most attractive clean energy sectors for investment over 2023-2026.
PJM, MISO, ERCOT and CAISO were chosen top power markets for renewable energy investment and development in 2023-2026.
More than one-third of investors (38%) plan to invest in domestic clean energy manufacturing facilities in the U.S.
Twenty-eight percent of developers plan to open a new manufacturing plant, and 33% plan to incentivize their suppliers to open domestic facilities.
ACORE is pursuing policy reforms and market drivers this year to accelerate renewable energy growth, maximize the impact of the IRA, and reduce the effect of sector headwinds.