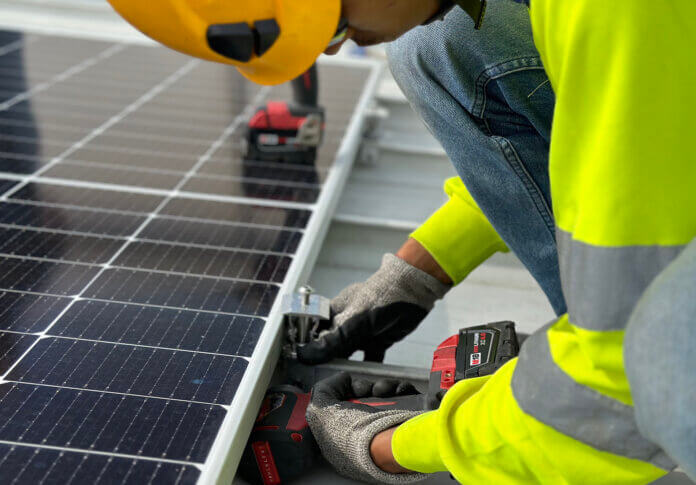 With the cost of solar decreasing significantly over the last decade, in addition to new tax incentives introduced in the U.S. and Canada driving the popularity of solar, a training tool for installers and crash course for sales professionals became necessary.
S-5!, the inventor of innovative solar attachment solutions for metal roofs has launched its new online educational training program, S-5-University, designed to educate industry professionals on all things metal roofing. Husband-and-wife team Shawn and Jessica Haddock, both employed by S-5!, a family-owned business, developed the new curriculum. Through their interactions with customers and industry professionals, they identified a need for a single trusted source of reliable information. They worked with the company's team of technical experts to create a series of step-by-step courses to train individuals and teams from the ground up.
The first series is focused on solar mounting and metal roofing. Participants can login to S-5-University via the company website, select a variety of courses, take brief quizzes at the end of each unit, and earn certificates upon completion.
S-5!'s team fine-tuned lessons to provide the necessary education for individuals to become experts in choosing solar, snow or utility mounting solutions that are right for their projects, while providing best practices for installation. 
Who Should Attend:
Contractors
Architects
Specifiers
Engineers
Installers
EPCs Homeowners & DIY'ers
"Our goal is to provide our customers and the greater solar industry with all the necessary information and tools to make their jobs easier," says Jessica Haddock, S-5! marketing manager. "We want to provide industry leading knowledge on our products so our customers are fully aware of the value of each solution."