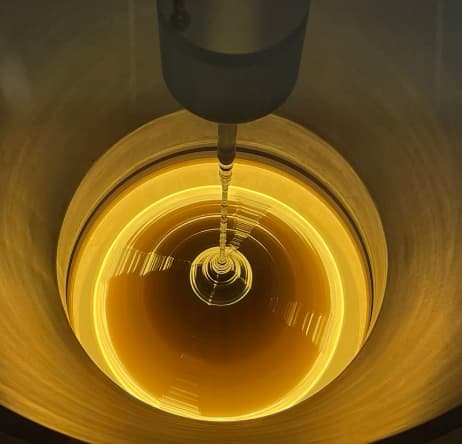 CubicPV, a solar manufacturing and materials company based in Bedford, Mass., has secured new firm equity commitments in excess of $100 million dollars in support of its United States factory plans and tandem product roadmap.
The investment will be divided in two tranches. The first $33 million will be released immediately. The second tranche is tied to attaining specific project goals. Led by SCG Cleanergy (a wholly owned subsidiary of SCG), Cubic's shareholder base committed the capital to further accelerate the company's growth strategy. Hunt Energy Enterprises and Breakthrough Energy Ventures were also contributors.
The investment is a vote of confidence in Cubic's ability to meet the expected demand for U.S.-produced wafers and lead the market transformation to tandem module technology. It continues to make steady progress toward building 10 GW of wafer production in the United States, a direct result of the long-term industrial policy contained within the Inflation Reduction Act.
Cubic has completed its conceptual design and scoping for the project, narrowed its site selection decision to two final possible locations, engaged with an industry-leading project management company and is in the process of completing the detailed design. It also remains on track with respect to financing the factory and has received indicative term sheets exceeding the required total equity for the new factory.
"With its deep experience in silicon wafer production and ownership of highly innovative proprietary technologies, Cubic is ideally positioned to play a key role in the world's embrace of solar-powered electricity generation," says Tim McCaffery, global investment director, SCG. "We continued to be impressed with the strength of the team, their progress against plan and their commitment to manufacturing and innovation excellence."
Cubic has appointed David Gustafson as president of the new wafer facility. Gustafson will lead the planning, design, ramp and operation of Cubic's factory. He brings extensive manufacturing leadership and engineering experience, most recently leading the manufacturing functions for 5,000 people, across seven states and eight U.S. factories for a Fortune 500 company. Guggenheim Securities is acting as a financial advisor to Cubic.