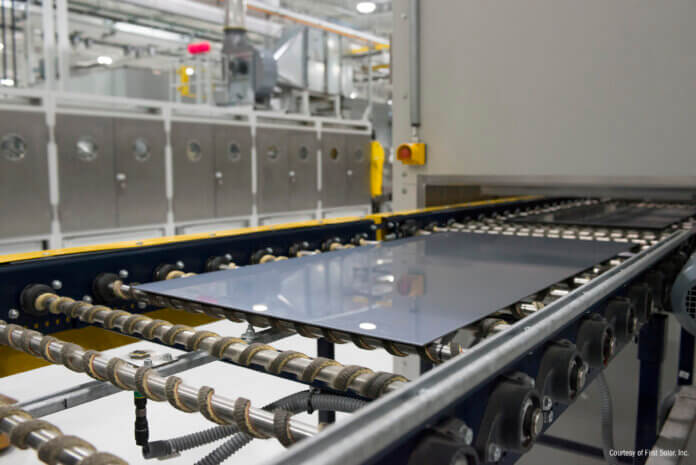 Canadian Solar Inc., a solar technology and renewable energy company, headquartered in Guelph, Ontario, is in the process of establishing a solar PV module production facility in Mesquite, Texas.
Canadian Solar's first United States manufacturing facility, the solar photovoltaic module manufacturing plant will have an annual output of 5 GW, equivalent to approximately 20,000 high-power modules per day.
The new facility represents an investment of over $250 million and will create approximately 1,500 skilled jobs once it is fully ramped up. Production is expected to begin around the end of 2023.
Canadian Solar has had a successful track record of production in Canada, China, Brazil, Thailand and Vietnam. In 2021, Canadian Solar relocated Recurrent Energy, its 17-year-old U.S. subsidiary, to Austin, spearheading the rapid growth of renewable energy in the Lone Star State as a solar and battery storage project developer.
Emphasizing the importance of this new facility, Dr. Shawn Qu, founder and CEO of Canadian Solar, says: "We hope that this is the first of many long-term investments we expect to make in the U.S. as we think strategically about a sustainable and resilient clean energy supply chain. We thank the State of Texas, Dallas County and the City of Mesquite for their critical support and we look forward to working with them as we grow."