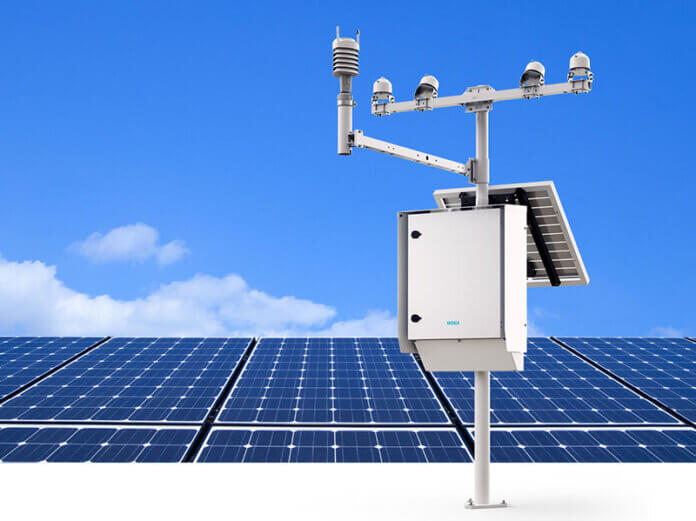 Vaisala, a Finland-based company offering weather, environmental and industrial observation measurement products and services, has released its Automatic Weather Station AWS810 Solar Edition.
The IEC-compliant weather station enables a combination of solar irradiance and key weather parameter measurements with optional advanced analytics and digital insights to enhance solar power plant performance and operational efficiency.
Reliable and accurate, the weather station is flexible, smart and easily configurable to adapt to future needs. Rugged by design, the AWS810 Solar Edition is purpose-built to be trusted for a solar plant's entire operational life span.
"The 360-degree, always-on monitoring and analytic capabilities combined with the modular design delivers a robust and scalable performance that optimizes operations at any point in the solar power plant life cycle — from development, construction and commissioning to operations and life cycle management," says Davy Theophile, head of renewable energy at Vaisala.
Vaisala AWS810 Solar Edition provides unique benefits, including:
Accurate sensor data: Continuously measures global, diffuse and reflected solar irradiation and weather parameters, including wind speed and direction, ambient and PV module temperature, precipitation, relative humidity and atmospheric pressure.
Reduced life cycle costs: The ruggedly designes and user friendly weather station requires minimal resources to set up, operate and maintain.
Effortless operations, maintenance: Self-diagnostic and network sensor monitoring enables users to manage and control networks remotely, while built-in data validation further improves data quality and maintenance efficiency.
Unlimited scalability, easy integration: Forward-thinking modular design allows easy expansion to meet specific solar power plant needs, including seamless data connectivity with SCADA systems and cloud-based asset management platforms.
Critical insights: Primed to go beyond the standard with optional analytics and insights related to historical satellite-derived solar data, real-time lightning data and solar energy forecasts.
Leveraging more than 85 years of scientific innovation in providing best-in-class weather and environmental measurements and observations, Vaisala is committed to helping the world adapt to the climate change challenge. The need for increasing overall renewable energy production is becoming ever more important. Vaisala is positioned to provide solutions to enable optimization throughout every stage of the renewable energy life cycle.