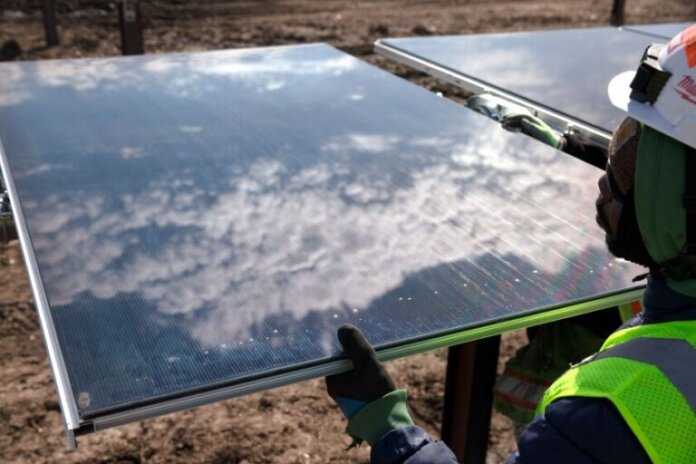 CVS Health has entered an 18 MW agreement with Constellation to purchase zero-emission, renewable energy equivalent to the annual electricity use of its 147 CVS Health locations throughout Michigan.
Through a 12-year agreement beginning in April 2025, CVS Health will purchase energy and renewable energy certificates (RECs) from Swift Current Energy's Double Black Diamond Solar Project in Illinois. This is made possible by a long-term agreement between Constellation and Swift Current Energy under which Constellation will purchase a portion of the energy and RECs generated by Double Black Diamond. Construction of the project began in earnest in March 2023.
In total, CVS Health will procure approximately 35,000 MWh of energy each year from Double Black Diamond, which is expected to help the company reduce its carbon footprint by nearly 17,000 metric tons calculated on an annual basis.
CVS Health will use the Constellation Offsite Renewables (CORe) product to facilitate its renewable energy transaction. CORe connects customers to the economic and sustainability benefits of large-scale, offsite renewable energy projects.
"By entering into this enduring relationship, CVS Health is embracing sustainable energy sources, while supporting a newly constructed renewable resource," states Jim McHugh, CCO at Constellation. "We take great pride in supporting CVS Health on its path toward sustainability and providing them with a carbon-free energy solution that propels their efforts in reducing emissions."