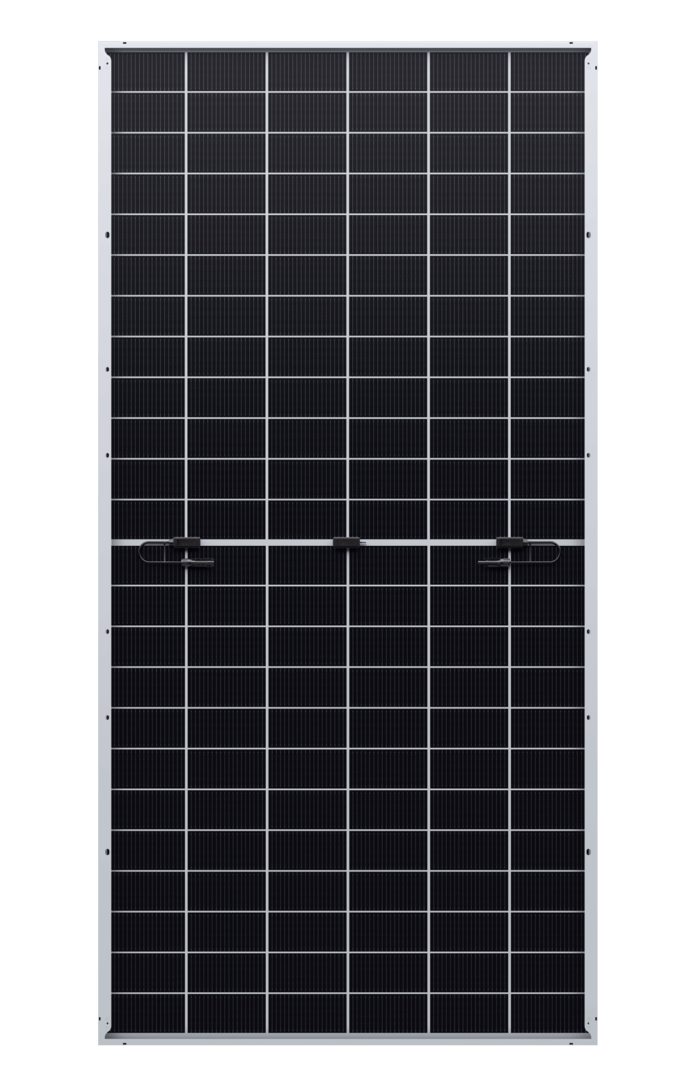 LONGi, a manufacturer of solar modules and a developer of solar power projects, has launched its latest PV module, the Hi-MO 7, in Canada. Introduced globally in May, the Hi-MO 7 represents a significant advancement in solar technology, combining efficiency, reliability and sustainability.
Designed with the latest high-efficiency mono HPDC (Hybrid Passivated Dual-Junction Cell), this standard bifacial M10-sized module offers superior power output of up to 580 W and a conversion efficiency of 22.5%, ensuring optimal energy generation even in challenging weather conditions. Additionally, Hi-MO 7's advanced module design and manufacturing further increase power production as well as improve performance and reliability.
"We are thrilled to introduce the Hi-MO 7 PV module to the Canadian market," says Steven Chan, head of LONGi North America. "Canada has emerged as a key player in the global transition to renewable energy. The Hi-MO 7 module showcases our dedication to solar technology innovation and reinforces our position as a leading provider of PV modules worldwide."
The Hi-MO 7 is the end result of multi-dimensional product design and stringent raw materials selection as well as advanced manufacturing processes. It utilizes high-quality monocrystalline silicon wafers, optimized module encapsulation and cell paste, SMBB high-precision interconnection and intelligent automatic junction box welding technology. The use of digitalized manufacturing and quality control platforms incorporating AI detection technology further guarantees the quality of Hi-MO 7.
LONGi's Hi-MO 7 bifacial module features an advanced frame design, incorporating a 30-millimeter high-strength aluminum alloy frame for enhanced durability and load capacity. Its robust construction enables the module to withstand heavy snow loads and high wind pressures, ensuring exceptional performance and durability in the cold weather.
CJ Fu, director of product solutions, LONGi North America says, "After LONGi's rigorous 18-month evaluation, development and testing program, this module not only significantly improves module efficiency, but it also brings world-leading product quality and long-term reliability."