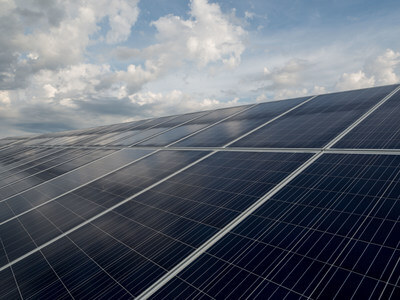 When fully operational, Mycrogrid Materials Recycling (MMR) is expected be the largest solar panel recycling facility in the Southwest, assisting California and Arizona in particular with their end-of-life panels.
MMR will also be the first solar recycling facility in the nation developed in cooperation with a solar installation company, Renova Energy, which is likely to be its biggest supplier of panels to be recycled.
Located in the eastern part of the Coachella Valley in Southern California, MMR will provide recycling services for solar essential materials, including photovoltaic modules, racking and railing and, ultimately, battery storage equipment.
"The solar energy revolution isn't really realized until we complete the circle with recycling the panels that have come to the end of their useful lifespan and the materials are used to create more panels and other products," says Vincent Battaglia, MMR board member and advisor.
More than 90% of discarded solar panels end up in landfills. Through a safe, advanced, environmentally conscious process, MMR will break down solar essential materials for reuse in new products to ensure that solar energy remains a truly sustainable solution. Although 95% of a typical photovoltaic panel is made of recyclable materials, the process of disassembling one and recovering the glass, silver and silicon is extremely difficult.
The United States has no federal regulations that mandate PV recycling and, according to the U.S. National Renewable Energy Laboratory, less than 10% of the country's decommissioned panels are recycled. Burying them in landfills endangers groundwater and soil since some of the metals used to construct them are toxic. MMR will help end that practice.