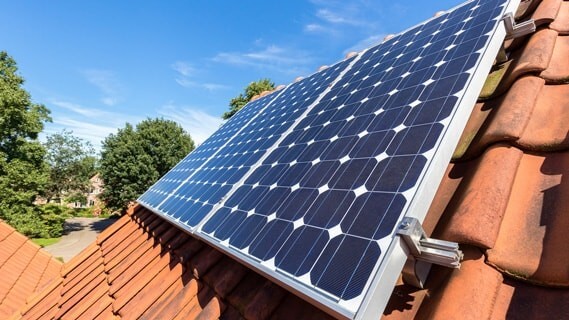 The Unites States Environmental Protection Agency (EPA) has launched a $7 billion grant competition through President Biden's Investing in America agenda to increase access to affordable, resilient and clean solar energy for millions of low-income households. Residential distributed solar energy will lower energy costs for families, create good-quality jobs in communities that have been left behind, advance environmental justice and tackle the climate crisis.
The Solar for All competition, which was created by the Inflation Reduction Act's Greenhouse Gas Reduction Fund (GGRF), will expand the number of low-income and disadvantaged communities primed for residential solar investment by awarding up to 60 grants to states, territories, tribal governments, municipalities and eligible nonprofits. The aim is to create and expand solar programs that provide financing and technical assistance, such as workforce development, to enable low-income and disadvantaged communities to deploy and benefit from residential solar. EPA
Administrator Michael S. Regan announced the grant competition for communities with Sen. Bernie Sanders (D-VT), who championed the program, in Waterbury, Vermont while touring a residential solar project.
"At a time when people are struggling to make ends meet, all while dealing with the existential threat of climate change, we must make residential rooftop solar a reality for low-income and working families that need it most," says Sen. Sanders. "This $7 billion residential solar program that I introduced and the EPA is administering is a major step in the right direction."
The new grant competition will provide funds to expand existing low-income solar programs as well as develop and implement new Solar for All programs nationwide, which will help low-income and disadvantaged communities experience meaningful benefits, such as guaranteeing a minimum 20% total electricity bill savings for enrolled households. The pollution produced from powering our homes also will be reduced to improve air quality and public health outcomes, all while creating good-paying, clean energy jobs.
The Solar for All program advances President Biden's Justice40 Initiative, which aims to ensure that 40% of the overall benefits of certain federal investments flow to disadvantaged communities that are marginalized, underserved, and overburdened by pollution. The program will also help meet the President's goal of achieving a carbon pollution-free power sector by 2035 and net zero emissions economy by no later than 2050.
EPA has published the Notice of Funding Opportunity (NOFO) for this grant competition on grants.gov. To take part in this competition, all applicants are required to submit a Notice of Intent (NOI) to apply. The deadline for the NOI differs by applicant type.
The final deadline to apply to this grant competition is September 26, 2023. Additional details on eligibility can be found in Section III of the NOFO. Tools and resources for prospective grantees, including webinar links and helpful templates, can be found on EPA's GGRF webpage.