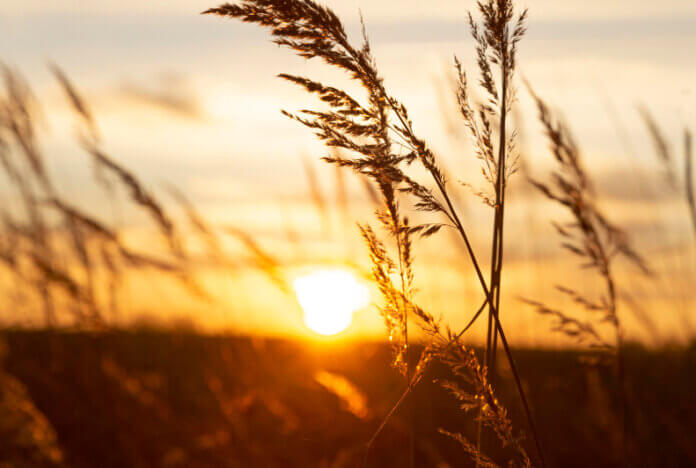 As part of President Biden's Investing in America agenda, the Department of Energy (DOE) has received $45 million, including $18 million from the Bipartisan Infrastructure Law, to support pilot manufacturing of solar components that can contribute to a domestic manufacturing sector.
The funding will also support the development of new dual-use solar technologies, such as agrivoltaics and building-integrated photovoltaics, to create new markets for American products. Revitalizing the domestic manufacturing sector is an essential component of President Biden's economic strategy and is critical to achieving a clean energy future.
"President Biden's Investing in America agenda has led to a surge of solar manufacturing announcements and has created thousands of good-paying, union jobs in solar deployment," says Sec. of Energy Jennifer M. Granholm. "With these innovative, made-in-America technologies, the Biden-Harris Administration is powering the clean energy transition, lowering electricity costs for hardworking Americans and protecting the future for our children from the impacts of the climate crisis."
Dual-use PV is a type of PV application where PV panels serve another function besides the generation of electricity. Dual-use technology like agrivoltaics, BIPV, floating PV and vehicle-integrated PV, creates opportunities to develop domestically made products capable of expanding PV markets, as well as reducing reduce greenhouse gas emissions. By integrating solar energy systems into existing landscapes, dual-use PV has the potential to minimize land-use concerns.
There have been 63 domestic manufacturing announcements across the solar supply chain since the beginning of the Biden-Harris Administration, more than 40 of which have occurred since August 2022. Establishing a more diverse set of solar manufacturers in the U.S. creates jobs and spurs economic activity, while also building workforce technical expertise and capability, simplifying shipping and logistics and reducing supply chain insecurity.
The Silicon Solar Manufacturing and Dual-use Photovoltaics Incubator funding opportunity will:
Fund up to 12 projects to help establish a network of manufacturers across the domestic solar supply chain focused on polysilicon production, silicon ingots and wafers, solar cells, glass and other module components, plus associated manufacturing equipment.
Fund projects that will aim to open new markets for the emerging dual-use PV sectors, in particular agrivoltaics, building-integrated PV, floating PV and vehicle-integrated PV.
Create opportunities to develop domestically made products capable of expanding PV markets and reducing greenhouse gas emissions, through dual-use technologies.
Image by Freepik.