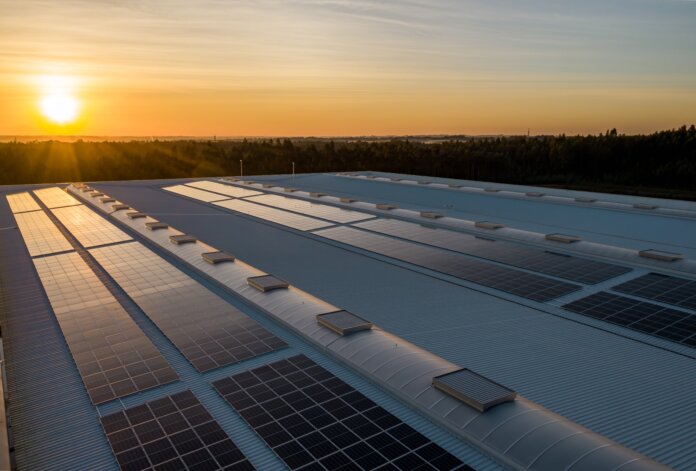 Arizona Public Service (APS) has issued a 2023 All-Source Request for Proposal (RFP), seeking project proposals from developers for flexible and innovative energy resources that will fuel increasing power needs as more people and businesses move to Arizona.
This 2023 RFP comes on the heels of freshly inked agreements for new clean energy resources purchased through a 2022 All-Source RFP. Projects secured through the 2022 RFP will start to launch next year, as customers are expected to benefit from more than 1,050 MW of solar and wind power combined. In total, that's enough energy to serve about 157,500 Arizona homes. New energy storage with a capacity to store more than 1,430 MW of power from the sun will also serve communities even after sunset.
With the 2023 All-Source RFP now open, APS is:
Adding more clean power: At least 700 MW will be earmarked for renewable energy projects, helping to serve customers with 100% clean, carbon-free electricity by 2050 and growing a resource portfolio that is already 51% decarbonized.
Maintaining reliable energy: APS customers benefit from smart energy investments. This solicitation advances clean energy, while keeping customers safe with reliable power. Developers can bid their unique energy projects or submit proposals to additional categories in the RFP to maximize existing power plant output.
Serving customers: APS resource planners ensure the best combination of technologies for customers. All technologies are on the table and will be evaluated to support a diverse and affordable energy mix for Arizona. Project proposals may span from solar, wind and battery energy storage to natural gas resources that can transition to clean hydrogen fuel in the future.
Being transparent and fair: This RFP is focused on projects that will be ready to serve customers as soon as 2026. Each project will be reviewed against an overt and objective benchmark to ensure customer value. A third-party independent monitor will oversee this process. This RFP was developed in collaboration with the APS Resource Planning Advisory Council (RPAC) through an open stakeholder process.