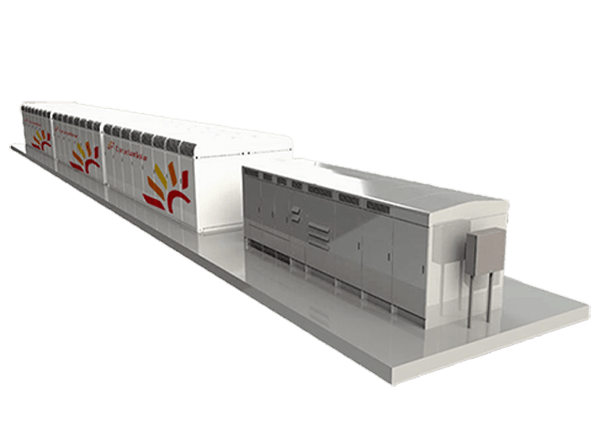 Canadian Solar Inc. and its majority-owned subsidiary CSI Solar have re-branded CSI Solar's utility-scale battery energy storage subsidiary and platform. Previously functioning under the name CSI Energy Storage, the company will now be known as e-STORAGE and will operate as a distinct business unit under CSI Solar.
e-STORAGE launches with nearly 26 GWh of energy storage projects in its total pipeline and over $1.7 billion of contracted revenues as of July 2023, up from $1 billion in January 2023.
At the core of the e-STORAGE platform is SolBank, a self-manufactured, lithium-iron phosphate chemistry-based battery engineered for utility-scale applications. With the proprietary SolBank product, e-STORAGE offers its customers end-to-end, turnkey battery storage solutions. To date, the Company has deployed more than 2.7 GWh of battery energy storage solutions across the United States, Canada, the United Kingdom and China.
e-STORAGE currently operates two fully automated, state-of-the-art manufacturing facilities and expects to reach an annual capacity of 10 GWh.
Dr. Shawn Qu, Chairman and CEO of Canadian Solar, comments: "We are thrilled to launch e-STORAGE and accelerate the growth of our integrated utility-scale battery energy storage business. By creating a distinct e-STORAGE brand for our utility-scale turnkey battery storage business, we are further demonstrating that our battery energy storage business has risen to equal significance of long-standing solar business."