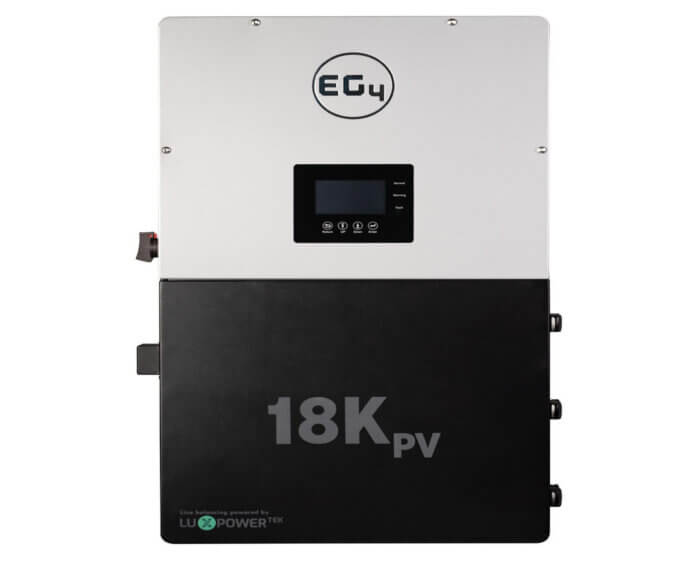 The California Energy Commission (CEC) has granted approval to EG4 Electronics LLC's request to include its inverter equipment on the Energy Commission's Solar Equipment Lists. This decision marks a significant milestone for EG4 Electronics' product line, starting with the EG4 18kPV.
Now officially listed on the CEC's Solar Equipment Lists, the EG4 18kPV is an all-in-one hybrid solar inverter with an impressive 18kW of photovoltaic (PV) input and 12kW of continuous output power.
Key features of the EG4 18kVP include:
All-in-One Hybrid Inverter: Efficient and economical for homeowners and small commercial facilities, the EG4 18kPV combines the functionality of an inverter and a solar charge controller in a single unit.
Scalable Design: The all-weather-rated scalable design of the EG4 18kPV is compatible with larger homes and small commercial facilities.
Integrated Wire Box: Equipped with 200A breakers, the EG4 18kPV includes an integrated wire box that enables smart home monitoring. Whole House Backup: Able to power the entire house with just one unit, the EG4 18kPV saves on installation costs and provides a seamless backup solution.
"We are proud to offer the EG4 18kPV as an efficient and reliable solution for homeowners and small businesses seeking sustainable energy options," says Naveen Tera, director of engineering. "We look forward to introducing additional innovative products to the market in the near future."