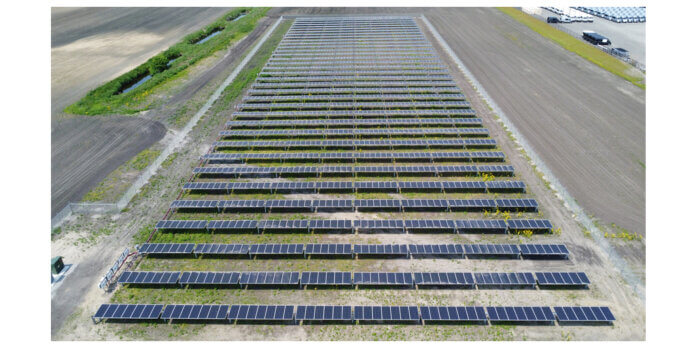 Ameresco Inc., a Massachusetts-based clean-tech integrator specializing in efficient and renewable energy, recently completed a solar installation with Valmont Industries, a company that provides infrastructure and advances agricultural productivity via technology.
The solar installation is on-site at a Valmont Industries concrete utility pole manufacturing plant in Bristol, Ind. The facility is a model for the company, one of the largest producers of utility structures in North America, and is designed to offset 100% of the plant's electricity usage.
Ameresco installed 718 KW DC/500 KW AC of ground-mounted PV modules, utilizing Valmont's own racking and convert single-axis tracking system. The completed project, which has a 25-year life expectancy, will produce approximately 980,000 kWh of electricity annually.
"Valmont's decision to incorporate clean and renewable energy sources into their production facility shows innovative leadership in the manufacturing and industrial space," says Lou Maltezos, executive vice president, Ameresco. "We are excited to play a role in the integration of clean power into production facilities of the future."