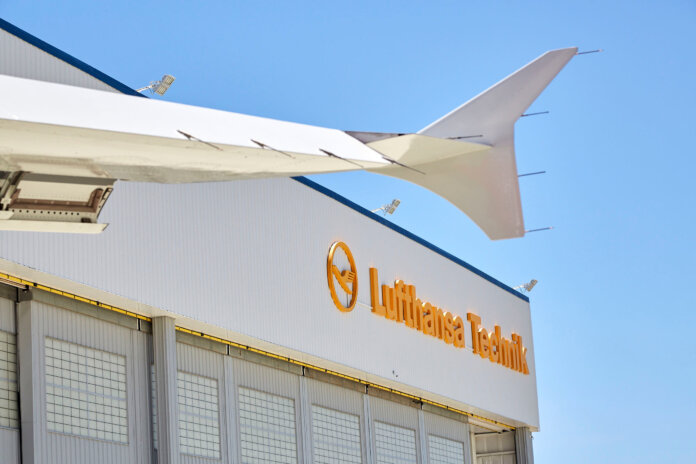 EDPR NA Distributed Generation LLC (EDPR NA DG), a renewable energy operator in North America, and Lufthansa Technik Puerto Rico (LTPR), an aircraft maintenance company, have executed a 21-year power purchase agreement (PPA), allowing EDPR NA DG to install a 2-MW rooftop solar system at LTPR's Aguadilla Facility. The partnership is a step toward making the grid and transportation sector in Puerto Rico cleaner and more resilient.
This installation will supply between 95-100% of the site's annual energy needs and save the maintenance, operations and repair facility more than $10 million in operating costs. The system will also generate roughly 3 million kWh annually.
EDPR NA DG is a subsidiary of EDP Renewables North America LLC (EDPR NA). A company focused on delivering a reliable energy grid with distributed technologies, EDPR NA DG has gained significant expertise from the acquisition, construction and operation of 290 MWp of distributed generation and community solar projects to date across North America.
LTPR is a subsidiary of Lufthansa Technik (LHT), which is part of the Lufthansa Group. This collaboration is EDPR NA DG's first with an aviation company. The PPA will result in greater control and predictability of future energy costs and an instant reduction of emissions, supporting Lufthansa Group's sustainability goals.
EDPR NA DG will develop the project with Puerto Rico-based Carpe Diem Developers. "Through our work with EDPR NA DG, we are launching an exciting new era of distributed energy generation," says David Denny, partner, Carpe Diem Developers. "LTPR has shown exemplary leadership through its local community engagement, and we are excited to help build this tangible symbol of their commitment to sustainability in Puerto Rico."