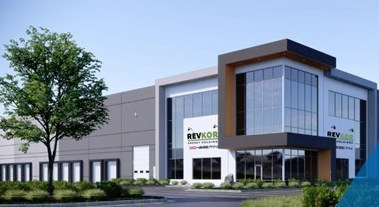 REVKOR Energy Holdings Inc., a Utah-based renewable energy company, and H2GEMINI Technology Consulting GmbH, a Swiss-German manufacturer of solar machinery and equipment, have forged a partnership to construct turnkey HJT solar cell and module manufacturing facilities and collaborate on the development of new generations of high-efficiency HJT/Perovskite solar cell architectures.
Under the terms of the partnership, REVKOR and H2GEMINI will establish high-efficiency HJT PV cell and module production across multiple project sites, with a targeted capacity of 20 GW by 2026. The first phase of the project will focus on building a 5 GW annual manufacturing facility, aiming for production to begin by the second quarter of 2024. In the second phase, the capacity will be expanded to a total of 20 GW by the end of 2025.
This partnership arises just before the completion of REVKOR's Phase One facility on August 5th, 2023, spanning over one million square feet in Salt Lake City. It will become operational late in the second quarter of 2024. With the HJT/Perovskite 5 GW equipment fully installed, this facility will become the first HJT/perovskite solar cell and panel manufacturing plant in the United States.