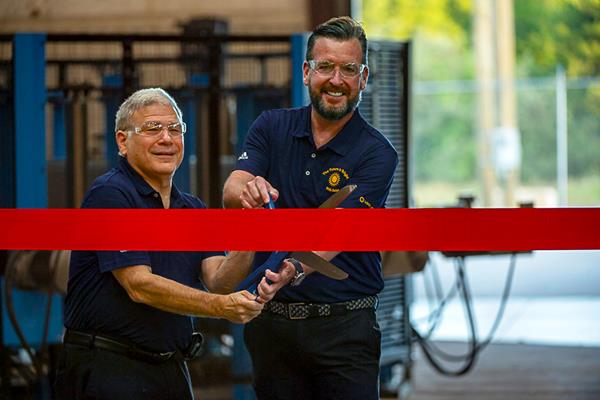 Array Technologies, a provider of tracker solutions and services for utility-scale solar energy projects, entered into an agreement with Lock Joint Tube, a manufacturer of mechanical and structural-grade steel tubing, to secure supply from a new steel mill in Texas dedicated to manufacturing utility-scale solar tubing.
Located in Temple, Texas, where Lock Joint Tube has established operations, the new mill will use locally sourced steel in the production of solar tubing in response to domestic content requirements in the Inflation Reduction Act (IRA). The collaboration between the two companies will create new manufacturing jobs and use automation technology for optimal efficiency in production.
"This investment in American manufacturing will provide jobs aligned with the renewable energy market to the local community, boost the integrity of the domestic solar supply chain and support Array's continued expansion in the U.S., including in Texas and throughout the central U.S," says Kevin Hostetler, CEO at Array Technologies.
Lock Joint Tube is a supplier of steel tubing for solar panels and a provider of torque tubing for tracker systems or solar tracker tube. Partnering with established steel suppliers around the globe enables Array to secure high-quality products on a regional basis to customers and mitigate supply chain challenges.
A ribbon-cutting ceremony for the facility was held on June 28 in Temple, Texas. Lock Joint Tube also produces tubing for Array at a steel torque tube mill in South Bend, Ind.