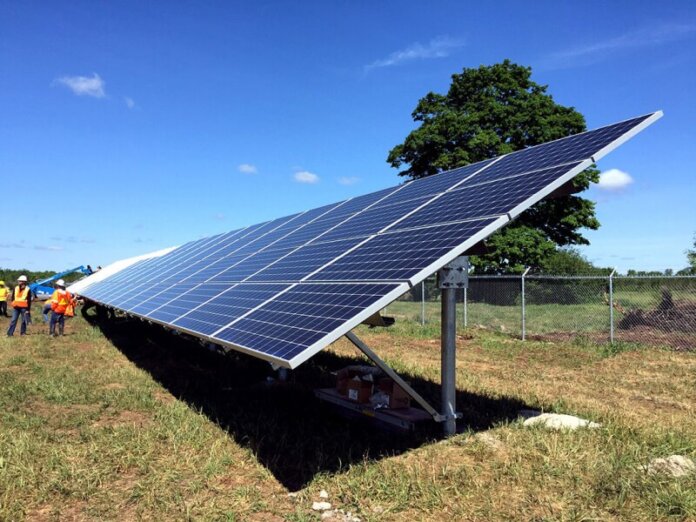 Polar Racking, a North American supplier and manufacturer of solar mounting solutions, has been awarded the contract to supply CORE, its fixed-tilt ground-mount solar mounting solution, and ballasted foundations to two New York solar projects, Manlius and Geddes, by SolarBank Corp., an independent renewable and clean energy project developer.
The two solar projects total 10 MW and will repurpose two closed landfills, addressing both the need for clean energy and the transformation of contaminated land into valuable assets.
Polar Racking's ballasted foundation product line, designed to securely anchor fixed-tilt and tracker solar racking solutions, and its experience supplying landfill sites made the company the top candidate for the assignment. Most recently, Polar Racking supplied ballasted foundations and racking for the 92.5 MW solar projects, Deerfoot and Barlow, located in Calgary, Alberta, Canada.
"We selected Polar Racking's ground-mount solar solution because of the innovative and proven engineering design that stands behind it," says Andrew van Doorn, COO, SolarBank. "Companies like Polar Racking are extending boundaries of where we can safely build large-scale solar projects, supporting our goal to drive the energy transition forward."