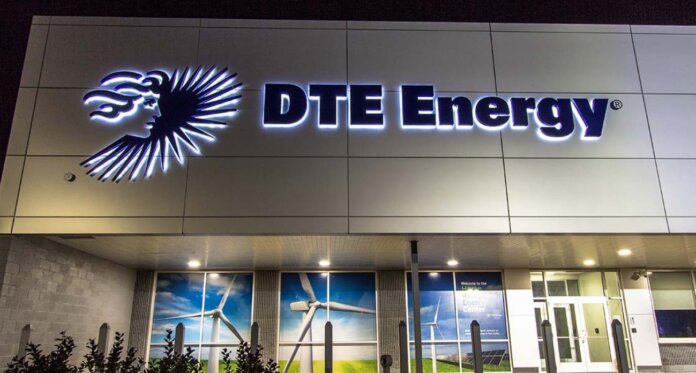 DTE Energy has received approval from the Michigan Public Service Commission (MPSC) for its landmark CleanVision Integrated Resource Plan (IRP).
This approval comes just 14 days after a historic settlement agreement was reached between DTE and nearly two dozen organizations on the company's 20-year plan that dramatically transforms how DTE generates electricity in Michigan.
Developed over the past two years with the input of DTE's customers and other key stakeholders from across Michigan, this proposal accelerates DTE's clean energy transition, increasing investments in Michigan-made solar and wind energy, speeding up the retirement of coal plants, and developing new energy storage.
Says Jerry Norcia, chairman and CEO, DTE Energy: "We are transforming how we generate electricity – with the goal of getting as clean as we can as fast as we can – while ensuring we continue to produce energy that is reliable and affordable." 
DTE Electric will surpass its previously announced carbon emission reduction goals – targeting 65% in five years (2028), 85% in nine years (2032), 90% by 2040 and net zero carbon emissions by 2050.
Key details of the CleanVision Integrated Resource Plan include:
Investing in clean and reliable energy by:
Developing more than 15,000 MW of Michigan-made renewable energy by 2042, equivalent to powering approximately 4 million homes.  
Accelerating the development of energy storage, targeting 780 MW through 2030 with a goal of more than 1,800 MW of storage by 2042 – more than doubling current storage capacity.   
Ending DTE's use of coal in 2032 with a responsible, phased retirement schedule of the Belle River and Monroe coal power plants – dramatically reducing the company's use of coal from 77% in 2005 to 0% in less than three decades. 
Targeting 2% energy savings level from energy efficiency through 2027.
Supporting increased distributed generation on the company's distribution system.
Delivering long-term customer value by:
Investing over $11 billion into the clean energy transition over the next 10 years, supporting more than 32,000 jobs in Michigan, while reducing the future cost of the plan for the company's customers. 
Directing an additional $110 million to support income-qualified home energy efficiency programs, customer affordability programs and access to clean energy resources for the most vulnerable customers.  Repurposing the Belle River coal-fired power plant to run on natural gas at a fraction of the cost of building a new power plant, while accelerating reductions in carbon emissions.
A broad range of stakeholders from across Michigan signed onto a settlement agreement that was submitted to the MPSC for approval. Signatories to the settlement agreement include DTE Electric, MPSC staff, Attorney General Dana Nessel, representatives of Michigan's environmental community, key business and labor organizations and energy industry associations.