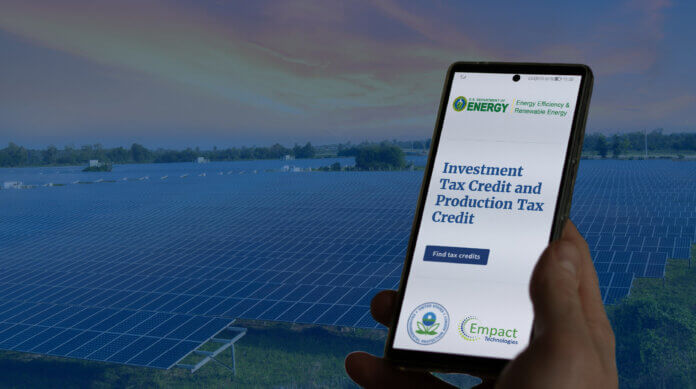 Empact Technologies (Empact), a clean energy tax incentive management software and services company, has launched its new platform designed to maximize the impact of clean energy project incentives under America's Inflation Reduction Act (IRA). Empact combines powerful software with incentive-compliance expertise into the industry's first and most comprehensive IRA management platform.
Empact also signed an agreement with Stella Energy Solutions, a utility-scale solar and storage developer in Houston, Texas. Stella will use the Empact Technologies platform for IRA tax incentive management on all current and future solar and energy storage projects for a period of five years.
"We're on the brink of a global transformation to a clean energy future. Empact's platform will enable a more sustainable and equitable energy transition by optimizing the financial, social and environmental impact of clean energy projects," says Charles Dauber, founder and CEO of Empact Technologies.
According to analysts from Goldman Sachs, the IRA is the most supportive regulatory environment in clean tech history, providing an estimated $1.2 trillion of incentives by 2032.
Empact enables developers to leverage the IRA clean energy program to secure project construction financing, while ensuring regulatory compliance. Empact also provides a thorough data repository to protect investors from IRS recapture risk. 
Empact's platform combines proprietary SaaS technology with professional services, enabling projects to meet IRS regulatory requirements for prevailing wage and apprenticeship, domestic content and energy and low-income community incentives.
Empact's comprehensive compliance data repository includes EPC and on-site subcontractor payroll records, domestic content qualification data for steel/iron and manufactured products, as well as project location and supporting documentation for energy and low-income community incentives.