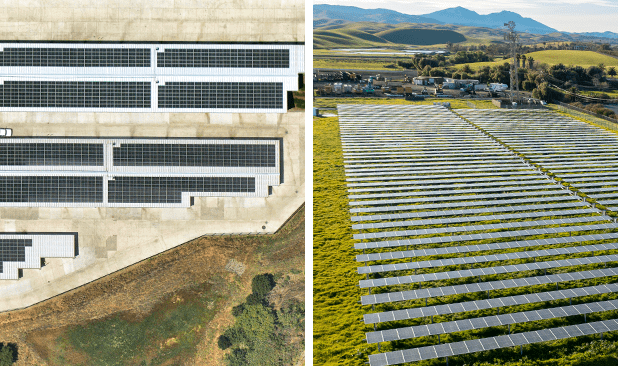 MCE, a not-for-profit renewable electricity provider in Northern California, continues to expand its local renewable energy portfolio with two new solar projects in Contra Costa and Napa counties.
The 1 MW Byron Hot Springs Solar project in unincorporated Contra Costa County has a 20-year term with Renewable Properties, a commercial solar energy developer. Located on top of a storage facility, Napa Self Storage 2 will supply 0.65 MW of solar power over its 20-year term with Shorebreak Energy Developers.
"Projects like these are helping us secure a carbon-free future," says Shanelle Scales-Preston, chair of MCE's board of directors. "All renewable projects – including roof-top, community solar and utility-scale projects – are necessary. We need all of the above to meet our growing needs."
To help incentivize local renewable projects, MCE purchases electricity at an above-market rate through its Feed-in Tariff (FIT) program. The FIT program is crucial to expanding local renewable energy projects that provide quality jobs with family-sustaining wages.
"We are thrilled to support the growth of MCE's energy portfolio, allowing both parties to supply renewable energy while positively impacting California's residents, businesses and environment," says David Firestone, owner of Shorebreak Energy Developers.
The two new projects started commercial operation in June 2023; were constructed with prevailing wage labor with 50% of labor hours coming from within MCE's service area; and increase MCE's total FIT projects to 18.
In total, MCE has nearly 48 MW of local, renewable energy across 23 projects serving just under 20,000 homes in its service area.