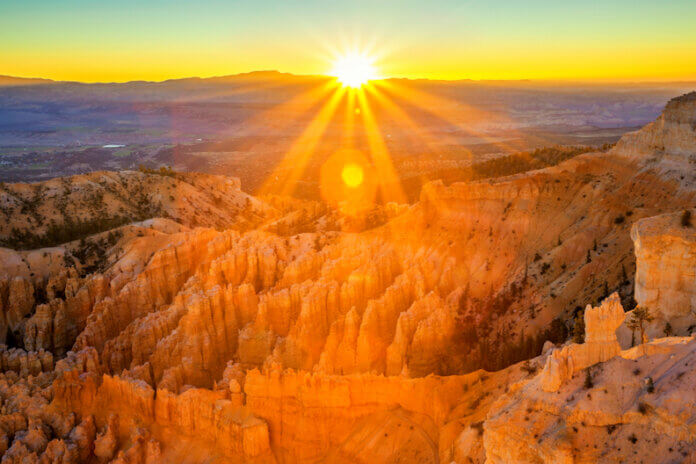 Greenbacker Capital Management (GCM), a renewable energy asset manager, through an affiliated investment vehicle, has completed a $148 million tax equity financing commitment with RBC Community Investments. The commitment – one of the very first tax equity deals to utilize the solar production tax credit (PTC) – is helping finance one of the largest solar projects in GCM's fleet.
To date, only a handful of solar PTC deals have been completed in the renewable energy industry. Although the PTC has been available for wind energy projects for decades, it wasn't until the passage of the Inflation Reduction Act (IRA) that the tax credit was extended to solar power.
GCM has placed RBC Community Investments' $148 million investment with the overall financing for GCM's largest renewable energy project: the 240 MW DC Appaloosa Solar 1. The utility-scale solar plant broke ground last year in Iron County, Utah, where it generates revenue for the area, supports construction-related clean energy jobs and funds a scholarship for students who plan to remain local while pursuing their career goals.
The Greenbacker organization has a years-long track record of successfully executing on tax equity investments, bringing dozens of tax equity–financed renewables projects online and utilizing the federal investment tax credit (ITC) for its solar projects. However, this is its first deal involving the new solar PTC.
"Partnering with RBC Community Investments to complete one of the first ever solar PTC deals and finance our largest project to date is more than an important milestone for GCM, it's an essential step forward for the energy transition," says Charles Wheeler, president of GCM. "This is proof positive that the landmark IRA legislation is accelerating a clean energy future."
Prior to the IRA, solar projects were only eligible for the ITC. Today, solar projects can choose between either the ITC or the PTC, which currently offers a 2.75 cents per kWh credit for electricity produced by solar energy and other renewables.
GCM was advised on the deal by Sheppard, Mullin, Richter & Hampton; Allen & Overy represented RBC Capital Markets.
Image by vwalakte on Freepik.