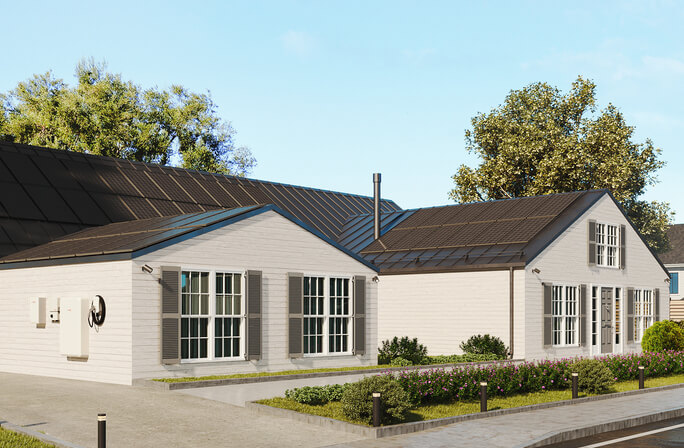 SolarEdge Technologies Inc., a smart energy technology company, is unveiling the latest version of its SolarEdge Home Hub and Wave inverters in the U.S.
The new SolarEdge inverters will be integrated with power control system (PCS) technology, enabling the installation of PV systems that are more than 50% larger without requiring costly and time-consuming main panel upgrades (MPU).
With the new embedded PCS technology, the SolarEdge inverters can now monitor, balance and control the currents on the main panel busbar, resulting in the ability to install larger PV systems than allowed today by the National Electrical Code 120% rule. This means that a typical home with a 200 Amp main panel would be able to install up to three 11.4 kW SolarEdge inverters without going through a main panel upgrade.
Furthermore, the SolarEdge DC-coupled architecture enables up to 200% DC oversizing and storage of excess PV in the SolarEdge Home DC-coupled battery.
The PCS technology will be embedded in the new SolarEdge Home Hub and Wave inverters requiring only the current transformers to be installed on the main panel, with no additional external connector boxes, further simplifying installation and commissioning.
Other improvements in the inverter include software innovations for faster commissioning, and automotive-grade critical components for enhanced inverter reliability.
The new embedded PCS technology is expected to be available for order by the end of the year.