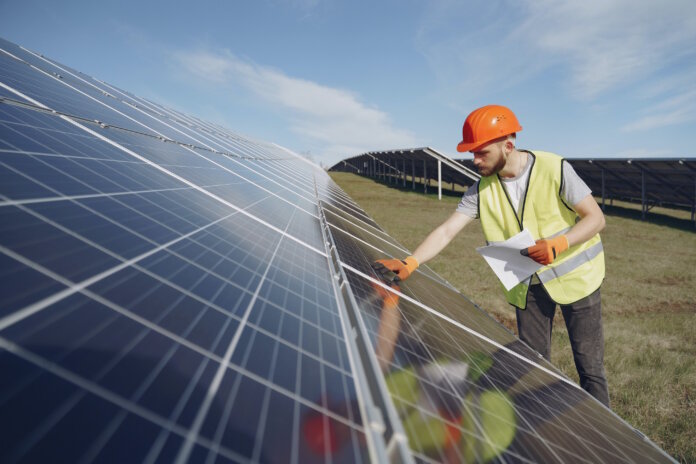 EDP Renewables North America (EDPR NA), a renewable energy developer and operator, has debuted its first Technician Training Facility in Bloomington, Illi., to educate the next generation of clean energy workers who will keep its more than 470 operational utility-scale and distributed generation projects running safely and efficiently while supporting local jobs and investment in project communities across North America.
The complex, where new solar and wind technicians will gain the expertise necessary for a successful renewable energy career, will serve as a training hub for EDPR NA, which has a vast development and operational portfolio spanning Illinois and the Midwest. EDPR NA's new center is a purpose-built space that will set the industry standard for conveying the knowledge base and skillsets necessary to be an effective front-line clean energy worker.
Bloomington, Ill., serves as a strategic setting for the training center. It is centrally located to EDPR NA's seven operational Illinois wind farms and near many of the company's other major projects. EDPR NA has been producing more than 1.2 GW of clean energy in Illinois since 2007 – representing a $2.5 billion capital investment – and has continued to expand its operations in the state.
Given the recent expansion of federal economic incentives, EDPR NA is expected to develop 3 to 4 GW of new operating assets every year for the next few years, spurring the need to invest in the next generation of technicians who will be powering America. The renewables industry offers a unique opportunity for skilled trades workers to translate their experience from a variety of backgrounds into an industry that is rapidly growing.
Sandhya Ganapathy, CEO, EDPR NA, says: "We're excited to be giving this vital workforce a space for ideas to flourish, skills to be honed, and for our collective transition to a sustainable future to gain even more momentum."
Photo by Gustavo Fring on Pexels.