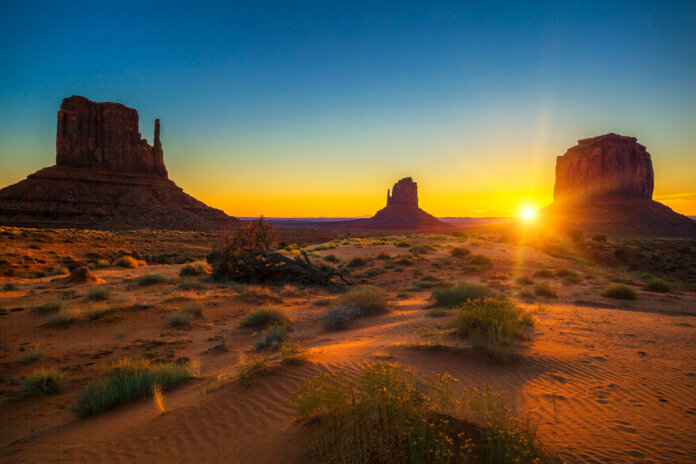 Recurrent Energy, a wholly-owned subsidiary of Canadian Solar Inc. focusing on global project development and power services, has secured a 20-year tolling agreement with Arizona Public Service company (APS) for Papago Storage, a 1,200 MWh energy storage project under development in Maricopa County, Ariz. Construction of Papago Storage is expected to begin in the third quarter of 2024 with planned commercial operation in the second quarter of 2025. Once operational, Papago Storage will be the largest standalone energy storage project in Arizona.
The tolling agreement award for Papago Storage comes as Arizona, and states across the U.S., face record electricity demand. The energy storage capacity provided by Papago Storage will complement Arizona's growing solar energy capacity and will also help the state meet surging electricity demand.
Recurrent Energy is one of the world's largest and most geographically diversified utility-scale solar and battery storage platforms, with a track record of delivering 9 GW of solar and 3 GWh of battery storage power plants now in operation across six continents. In 2022, Recurrent Energy brought online 2 GWh of energy storage in the U.S., making it one of the largest energy storage developers in the country. 
Dr. Shawn Qu, chairman and CEO, Canadian Solar, comments: "This landmark project (Papago Storage) will give Arizonans more renewable energy every day. We look forward to growing our partnerships with APS and other utilities that are adding record amounts of energy storage in their service areas."
Recurrent Energy began developing Papago Storage in 2016 and will own and operate the facility. Once operational, the project will dispatch enough power for approximately 244,000 homes for four hours every day.
APS is Arizona's largest and longest-serving electric company, serving more than 1.3 million commercial and residential customers in 11 of Arizona's 15 counties. The electric company has committed to serving its customers with 100% clean and carbon-free energy by 2050.
Image by vwalakte on Freepik.