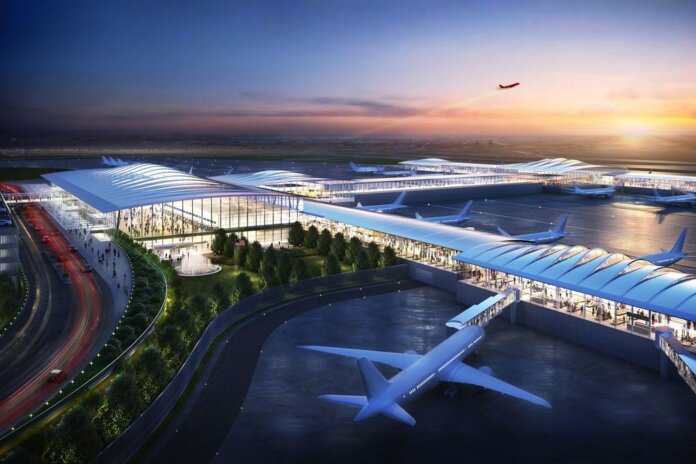 Phase One of the Solar Array next to Kansas City International Airport (KCI) in Missouri has moved closer to becoming a reality. Kansas City Mayor Quinton Lucas and City Manager Brian Platt recently announced the Solar Array Selection Committee recommended the city enter negotiations with the 816 Consortium for Phase One of the project.
The 816 Consortium was one of five submissions and three finalists from the request for proposals. The Consortium is made up of four local companies:
In 2022, the city manager directed the Kansas City Aviation Department to commission a feasibility study that would help determine the potential size of a solar energy project on undeveloped city-owned land near KCI. The study determined more than 3,100 acres of that vacant land would be suitable for a solar panel installation.
The project could produce up to 500 MW of electricity, enough to power the equivalent of up to 70,000 average size homes. A solar array of this size would be one of the largest in the United States.
The study recommends a phased approach as the fastest and more cost-effective way to expedite construction of the solar facilities so they can begin providing energy quickly.
Phase One would include installation of solar panels on 136 acres that will produce 35 MW of energy, which is enough to power 4,500 homes.
The Phase Two development proposal envisions generation of nearly 246 MW on approximately 1,800 acres of the land.
Developing this source of renewable energy aligns with the City Council's resiliency and sustainability goals.