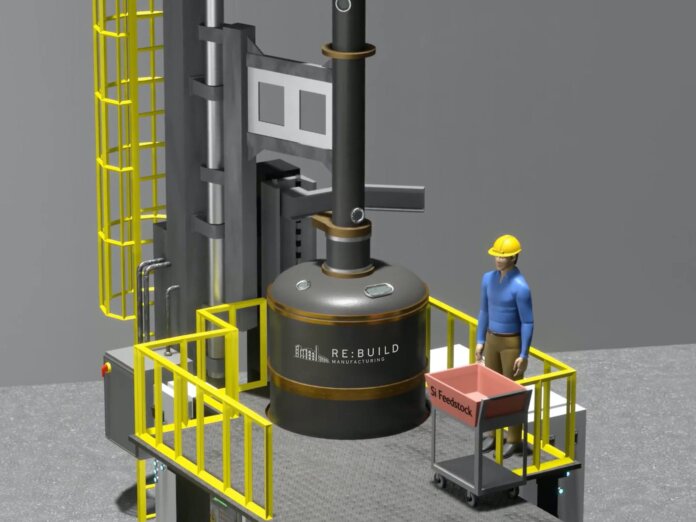 Re:Build Manufacturing, a designer and producer of custom automation and industrial products, advanced materials and technology solutions, has rolled out the RBM600 Solar CZ Puller designed for the manufacture of high-purity ingots used in the photovoltaic solar materials industry.
At the onset of the development of the RBM600, Re:Build's engineering and design team identified safety as the first issue to be addressed. The new system is designed to meet or exceed the most stringent U.S. safety standards and provide a secure and reliable environment for crystal growth operations. With built-in safety features and comprehensive real-time risk assessment, users can carry out crystal growth processes confident that both personnel and the equipment are protected.
The RBM600 offers integrated advanced process monitoring and data insights capabilities that maximize output and minimize downtime, making the technology distinct in the field. The real-time insights into the crystal growth process enable operators to push the boundaries of solar crystal growth efficiency with optimized performance, enhanced yields, and informed decisions.
The RBM600 comes standard with the capability for a 600Kg charge size producing up to a 300mm diameter ingot. With the optional top-off feeder, the ingot length can be as much as 3.2M long. In addition, the RBM600 will come standard with a hot zone and product recipe to enable immediate production following installation.
"Our hardware and process expertise combined with our unique software and digital tools put the RBM600 at the forefront of crystal growth technology," says Miles Arnone, CEO of Re:Build Manufacturing.
With innovation, safety and expertise at the core of its design, the RBM600 Solar CZ Puller marks a new era in solar crystal growth equipment. The system will be ready for delivery by the end of 2024.