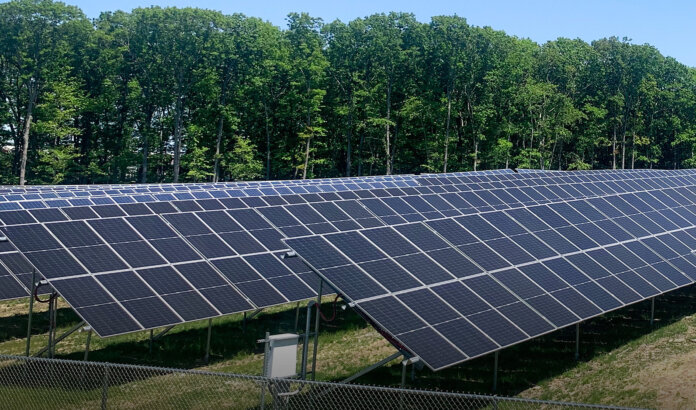 The Town of Killingly, Conn. partnered with Greenskies Clean Focus, a developer and builder of renewable energy solutions, to install an additional 1 MW solar at Killingly High School.
Over the last four years, Greenskies has installed over 2 MW of solar across eight solar arrays at five facilities around town, ranging from the smallest, a 66 kW rooftop array at the Highway Department, to a 310 kW carport canopy array at the District Administrative building and this latest 1 MW ground mount at Killingly High School.
Greenskies funded these projects at no upfront cost to the Town of Killingly, which will purchase the power generated by the array from Greenskies at a low, fixed rate for the next 25 years. As the long-term owner and operator of these projects Greenskies will also provide ongoing management and maintenance.
The ground mount at Killingly High School represents Greenskies largest solar installation for the Town. It brings the total solar capacity at the high school to 1.35 MW, offsetting nearly 90% of power needs. Annually, this project alone is projected to generate more than 1,300 MWh of clean energy.
"Greenskies is pleased to build on our relationship with the Town of Killingly to enhance their commitment to reducing costs and emissions with renewable energy," says Stanley Chin, president and CEO of Greenskies Clean Focus. "We look forward to a long relationship over the lifetime of these projects."