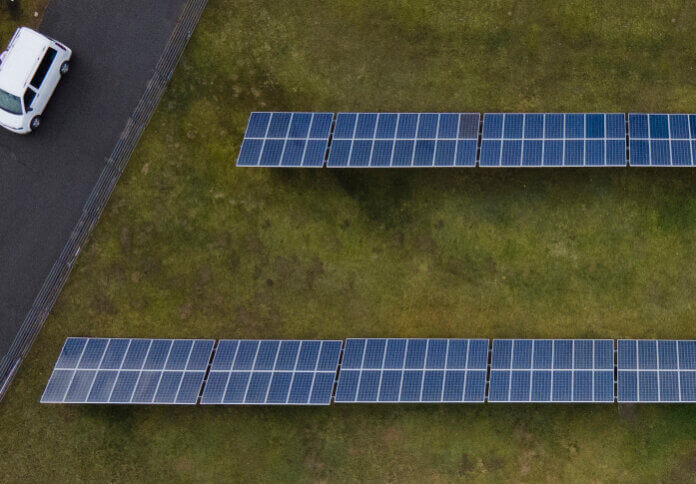 Zeitview, a specialist in aerial inspections across a variety of industries, including solar, wind, real estate, has acquired Heliolytics, a company that focuses on photovoltaic (PV) system performance via aerial inspection and integrated analytics. A former division of NovaSource Power Services, Heliolytics will combine its data insights with Zeitview's expertise in aerial inspection technologies. The majority of Heliolytics staff will join Zeitview, and the team's presence in Toronto, Canada, will continue. The amount of the deal was not disclosed.
"Heliolytics are pioneers in the solar industry and have earned a commendable reputation for their unwavering commitment to quality, precision, and exceptional customer service – values we hold in the highest esteem," says Dan Burton, founder and CEO at Zeitview. "Their expertise and dedication are valuable as we continue developing groundbreaking solutions that redefine inspection standards within the renewable energy sector."
Heliolytics' international operations in Europe, Latin America and the Asian Pacific are also being combined with Zeitview's global footprint in those same regions.
Heliolytics' inspection tools and integrated analytics are now supported by Zeitview's AI/ML data processing engine. With this addition, Zeitview doubles the reach and breadth of its airplane operations and adds topography, EPC and drone solutions to Heliolytics, which can translate into faster, more comprehensive customer results.
With the sale of Heliolytics to Zeitview, NovaSource Power Services continues to offer best-in-class aerial inspection software and services to their customers via Zeitview.
"We are thrilled to continue our longstanding partnership with the Heliolytics team under the Zeitview name," says Timo Moeller, chief growth officer, NovaSource Power Services. "Zeitview's impressive inspection and software tools will enhance the insights we currently use to support operations and maintenance requests."
A complete integration of Heliolytics operations, data capture and software into Zeitview's global solar solution is expected to be finished by the end of 2024.
Image by Freepik