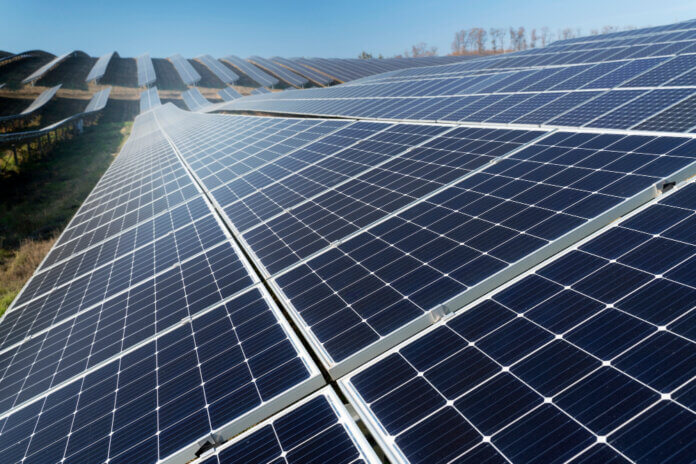 Zeitview, a provider of advanced energy and infrastructure inspections, has completed its 2023 North American Solar Scan.
Using crewed aircraft to capture aerial imagery and thermal scans, Zeitview successfully recorded asset condition data on 95 GW of the United States fleet of solar power plants. It applies a three-letter asset rating system from AAA to DDD upon scan completion to reflect a site's condition. Each letter represents a specific aspect – power loss, module condition and cell temperature.
Results of the nationwide scan show that factors like age, size, positioning, location and materials all play a part in a site's long-term operational condition. Initial data highlights of the inaugural scan include:
Of the U.S. fleet 51% is in excellent or good operational condition, meaning an asset rating of BBB or higher.
As they age, plants ten years and older show different stages of deterioration, with approximately 25% of the older fleet still in excellent or good operational condition with 11% still AAA-rated, meaning each of the three assessment areas is in the highest working order with minimal signs of degradation.
On average, larger plants tend to be healthy, with more than 50% of the 100 MW and larger fleets in excellent or good condition.
Tracker-mounted appear to fare better over time than fixed-tilt sites, with 54% in good or better condition compared to 44% of fixed-tilt sites.
"The insights offered by the North American Solar Scan provide the oversight crucial to maintaining high-performing assets to enable a successful clean energy transition," says Mark Culpepper, general manager of global solar solutions at Zeitview. "This data can tell owners and O&M firms specifically where to troubleshoot while saving them money on inspection costs. More importantly, it helps focus the limited labor resources on the power plants that actually need attention."
This intelligence represents a small facet of the North American Solar Scan program data. Zeitview utilizes AI-enabled software trained to detect specific defects common to photovoltaic (PV) equipment to ensure accuracy and depth for every scan. All derived conclusions are overseen by data and solar industry experts who understand best practices for data handling and PV technology. Zeitview's data collection and analysis methods offer comprehensive thermal and standard photographic views of solar assets and provide owners with actionable insights.
Expanding its scope beyond North American Solar Scan data, Zeitview is set to capture over 200 GW of aerial imagery and data across the global renewable energy sector this year.
Image by Freepik