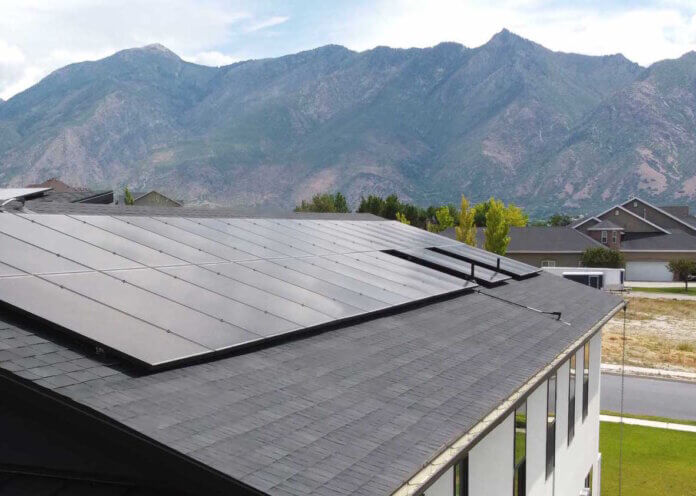 Silfab Solar, a PV module manufacturer based in North America, will release a premium line of TOPCon PV modules in in the first quarter of 2024 specifically designed and engineered for commercial and residential markets in the United States.
Rapidly advancing U.S. cell-manufacturing capabilities, Silfab expects to be the first U.S. solar manufacturer to deliver in 2024 made-in-America TOPCon modules containing domestically produced N-type TOPCon cells.
"Silfab continues to make significant investments in people, facilities, processes, materials and technology that ensure the North American solar industry has an ethically sourced and reliable U.S. solar module partner," says Paolo Maccario, Silfab president and CEO.
Silfab Commercial NTC modules will have an increased power output, higher efficiency in low light conditions, consistent performance in high temperatures and improved shade tolerance. These panels, made exclusively in the U.S., will be available in the first half of 2024. The Silfab Commercial NTC line will include the company's 25-year product and 30-year linear performance warranties.
Silfab Prime NTC builds upon the company's core premium residential modules with its beautiful black aesthetic. This TOPCon module will be exclusively manufactured in North America for the U.S. residential solar market.
Silfab is scheduled to begin operations in mid- to late-2024 of its own cell-production line at its third U.S. facility. The new facility will have an initial annual capability of 1 GW cell production and an additional 1.2 GW of PV solar module assembly. Domestic production of solar cells represents a strategic effort to further manage Silfab's supply chain and ensure premium quality of components for its panels.
Under current production schedules, Silfab will incorporate these domestically produced N-type TOPCon cells into Silfab's most-advanced TOPCon PV modules that will be completely assembled at a USA facility with deliveries expected later in 2024.
Silfab will also launch the next generation Silfab Elite 430 BG+ in early 2024. Elite is Silfab's most advanced and highest efficiency panel, utilizing proprietary X-Cell design and back contact integrated cell design for optimal performance and maximum durability. Currently, the module is offered as Silfab Elite SIL 410 and 420. Available in the first quarter of 2024, the Silfab SIL 430 BG+ will include additional half-cell features to increase power output and improved durability.