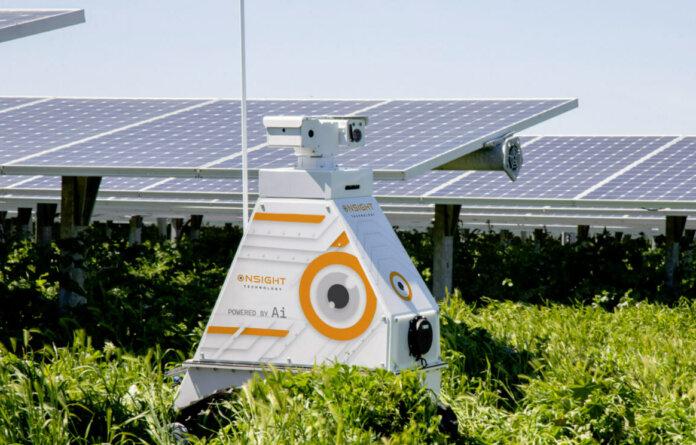 OnSight Technology, a robotics and computer vision company centering on the PV solar industry, has completed its Seed round. With this injection of funds, OnSight Technology is poised to propel its computer vision and autonomous driving initiatives to new heights.
The investment will enable the company to strengthen its research and development capabilities, attract top-tier talent and forge strategic partnerships to further refine and enhance its AI algorithms. By leveraging cutting-edge technologies, OnSight aims to unlock the true potential of artificial intelligence in streamlining and optimizing solar operations.
Moneta Ventures, an early stage venture capital firm, led the round, with Staubli, the Swiss solar connections, robotics and industrial automation firm, joining as a strategic investor and board member. Additional participation came from previous investors, including the Sacramento-based Growth Factory.
Moneta Ventures, known for its expertise in early-stage investments, recognizes the enormous potential of OnSight Technology's sophisticated solutions. By leveraging its strong network and resources, Moneta Ventures aims to guide OnSight Technology toward sustainable growth and industry leadership.
"OnSight's platform will enable the rapidly growing utility solar market to dramatically reduce commissioning and maintenance costs while improving accuracy and asset performance," says Lokesh Sikaria, managing partner of Moneta Ventures. "OnSight's solution is truly differentiated, as their robots enable data capture beneath the panels, where many equipment failures occur."
Staubli's investment solidifies the strategic partnership between the two companies. Staubli brings valuable expertise and industry insights to further fuel OnSight Technology's success on the way to ensuring a safer future for the photovoltaics industry.
The Growth Factory's third investment into Onsight Technology showcases its dedication to fostering innovation and driving economic growth in the Sacramento region, and demonstrates its belief in the company's vision and potential.