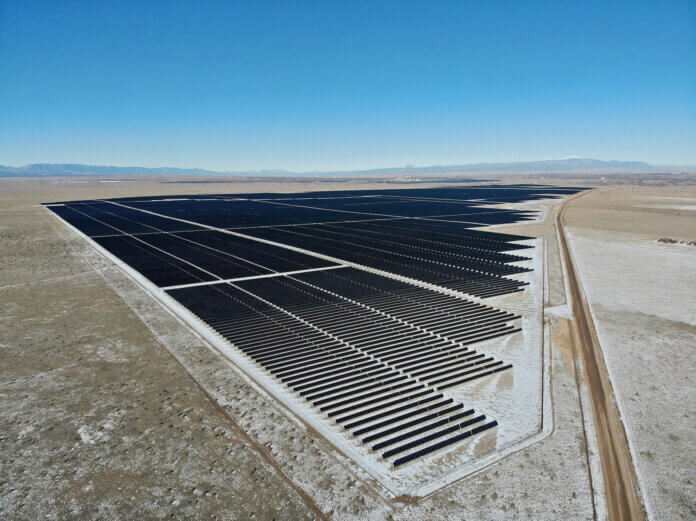 Lightsource bp, Xcel Energy and McCarthy Building Companies have completed the 293 MW Sun Mountain solar project in Pueblo, Colo.
The project, which is Lightsource bp's second in the city with power sales to Xcel, represents a cumulative half billion-dollar private investment in Colorado's clean power infrastructure. Sun Mountain was part of Xcel Energy's 2018 resource plan and supports the company's current Colorado Energy Plan, which is expected to provide electricity from approximately 80% renewable sources and reduce carbon emissions 85% by 2030, while maintaining affordable and reliable service for customers.
"We are excited to complete another major solar project in Pueblo with Lightsource bp, adding even more renewable energy to our system," says Robert Kenney, president of Xcel Energy Colorado. "This collaboration benefits the community, the state and all our customers by bringing more clean, low-cost energy to our system, while meeting our commitment to our communities as we lead the clean energy transition."
Lightsource bp has financed and will own and operate Sun Mountain, delivering the solar generated electricity to Xcel Energy under a long-term power purchase agreement. The project is providing enough energy to power more than 53,000 homes, abating over 400,000 metric tons of greenhouse gas emissions annually.
More than 400 people worked on-site to build the facility; McCarthy Building Companies was EPC contractor for the project. Sun Mountain included the installation of 636,990 solar panels manufactured by First Solar and solar trackers from Array Technologies.