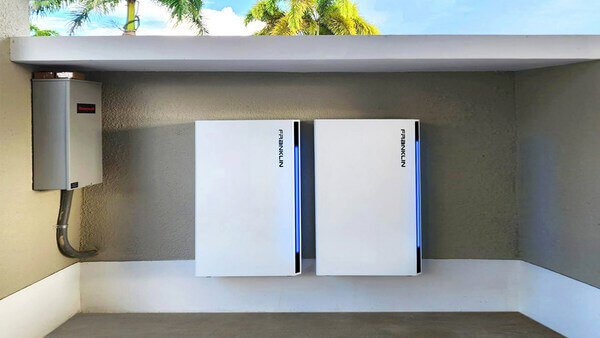 FranklinWH Energy Storage Inc. has formed an agreement with Sunnova Energy International Inc. to offer the Franklin Home Power system (FHP) as an option for the Sunnova Adaptive Home, which integrates the use of solar, battery storage, energy control and management technologies.
The partnership will allow Sunnova to bring the FHP storage solution to existing solar customers, as well as to developers of new homes as a whole-home solution.
The FHP is an AC-coupled solution with lithium iron phosphate chemistry that can be applied with any solar inverter. The FHP comes with aPower, an AC battery with a built-in advanced inverter, and the aGate, which is the energy management device that connects to the grid, home loads and the solar system. The FHP storage solution is a scalable system, allowing up to 15 units.
FHP provides self-consumption, TOU and backup modes for great flexibility for homeowners, the company says.