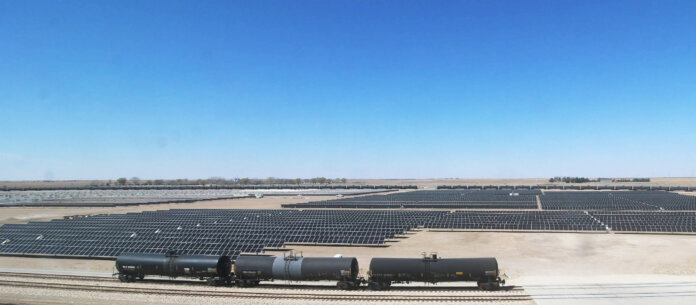 Castillo Engineering has partnered with BioStar Renewables to provide electrical design and engineering for a 15 MW solar project in Kansas.
The behind-the-meter project utilizes single-axis tracker technology and will power a recently built renewable diesel plant with on-site energy year-round. Now under construction, the project is expected to be complete in the second quarter.
"We chose Castillo Engineering for this project because they have proven themselves to be an exceptional partner on the variety of projects they have supported us with in several different states," says David Smart, chief commercial officer of BioStar Renewables. "They are extremely detail-oriented during each step of the design process, and we are excited to be able to work with them to provide more sustainable energy for this state-of-the-art renewable diesel plant."
The solar system will replace the facility's 22 MW steam generator. In order to accomplish this, Castillo Engineering is working on the project's key challenges, including directly interconnecting into a substation, as well as site planning within a railroad loop, which required the firm to minimize rail crossings by optimizing conductor routes.
BioStar Renewables has engaged Castillo Engineering on three other solar projects throughout the country.